by Steve Rockwell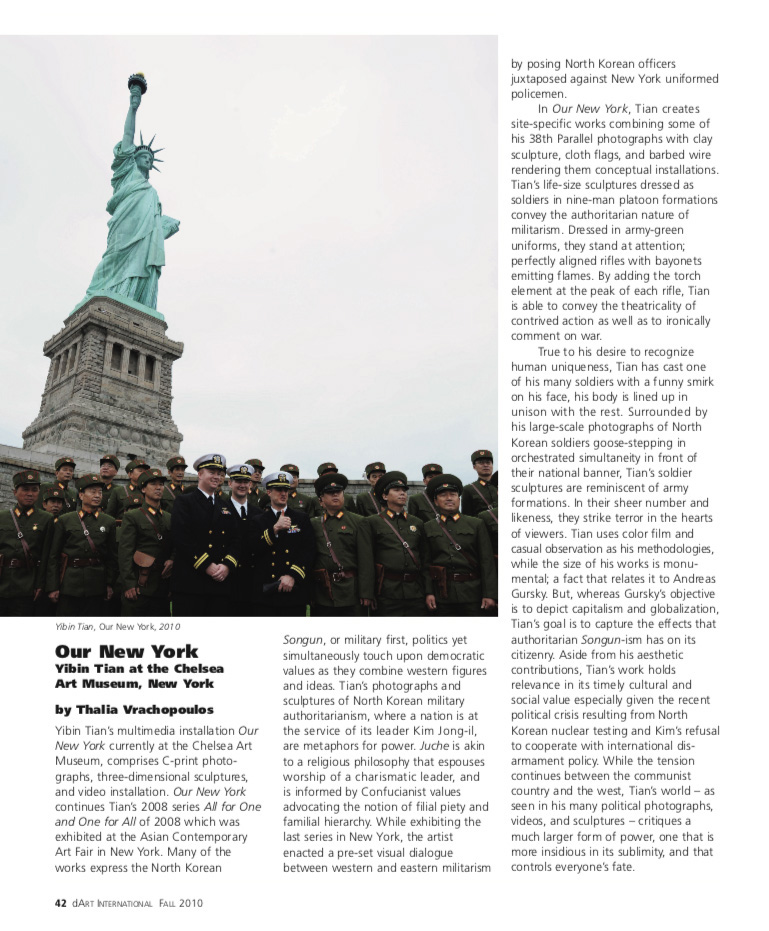 Our August 2020 banner image is the second in the series of "found" dArt magazine layouts, this one featuring images from the Fall 2010 edition. Yibin Tian's photo of the Statue of Liberty was part of the Thalia Vrachopoulos article titled Our New York, covering an exhibition at the Chelsea Art Museum in New York.
Appearing on page 42, it is being displayed on the website banner as ghosting through behind a page 41 image of the David Bolduc painting, Near Sintra Early Spring. Bolduc passed away from brain cancer April 8, 2010, but had "surprised us all with a final burst of joyful elegant spirit in a crowing artistic achievement," Sheila Mudrick noted in her dArt magazine tribute, David Bolduc: A Remembrance.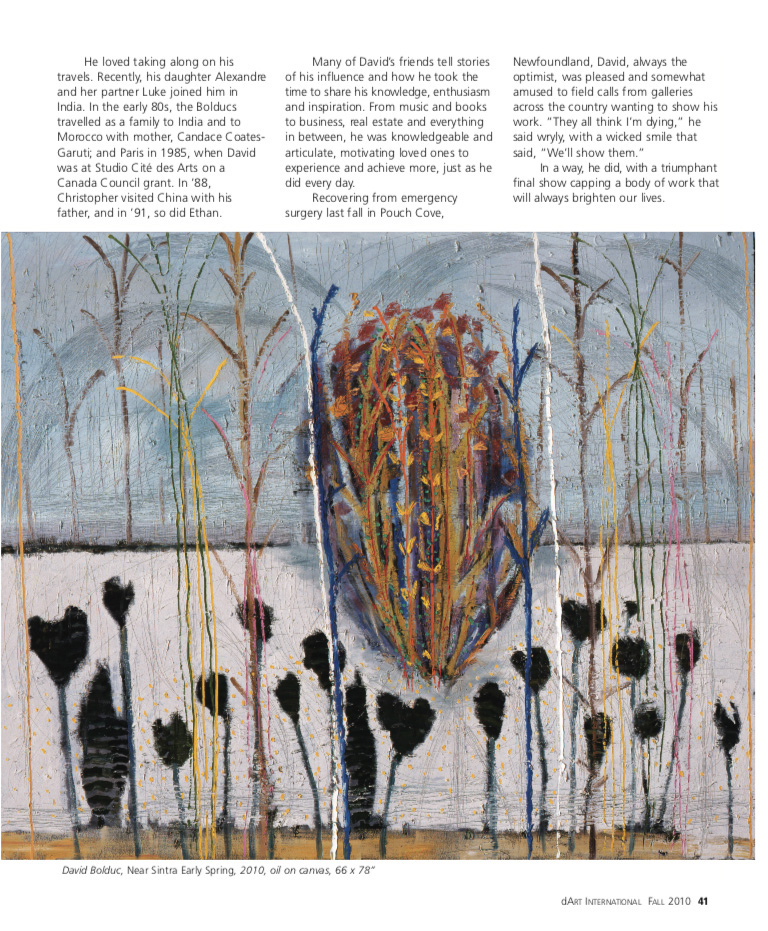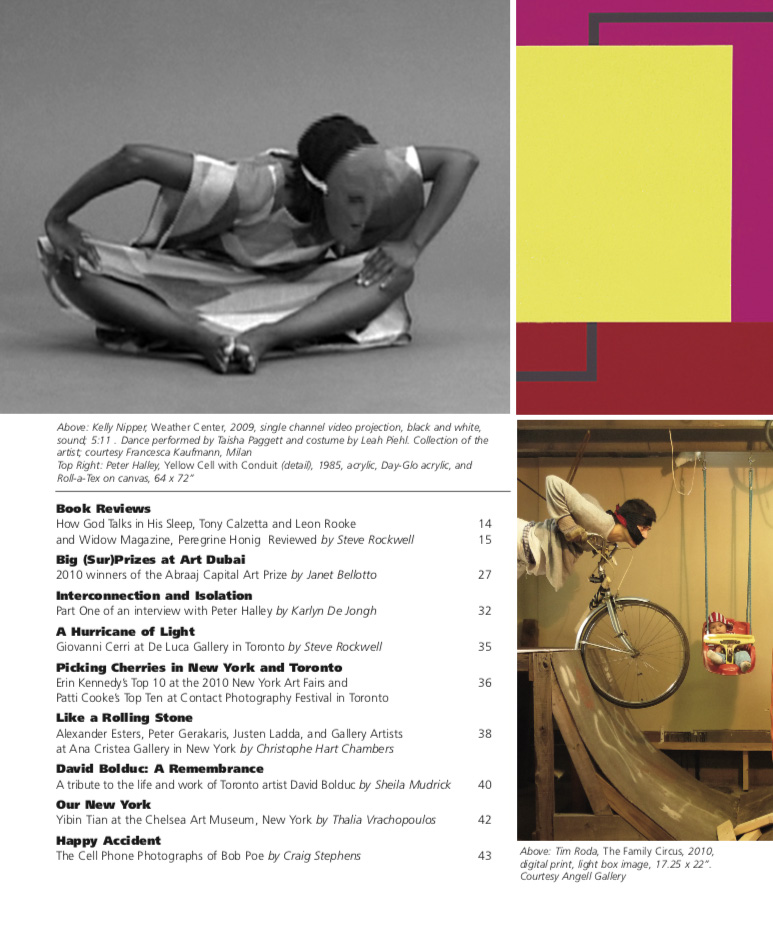 Admittedly, my article header When Less Replaces Interconnection and Our New York, is a tad enigmatic. The first part was copped from Edward Rubin's article, When Less Replaces Mess, a review of the 2010 Whitney Biennial. An interview with Peter Halley by Karlyn De Jongh yielded "interconnection," from her Interconnection and Isolation article, and Our New York, as already stated, was courtesy Yibin Tian. Kelly Nipper's Weather Center, 2009 was part of the 2010 Whitney Biennial, a black and white video projection, that featured dancer Taisha Paggett with costumes by Leah Piehl.