by Christopher Hart Chambers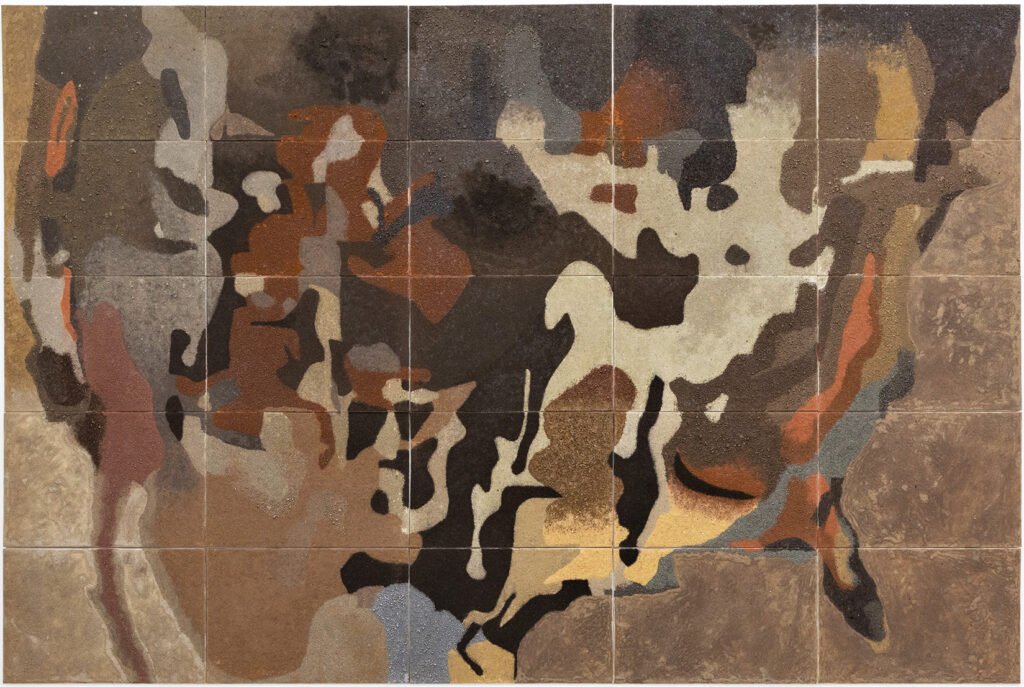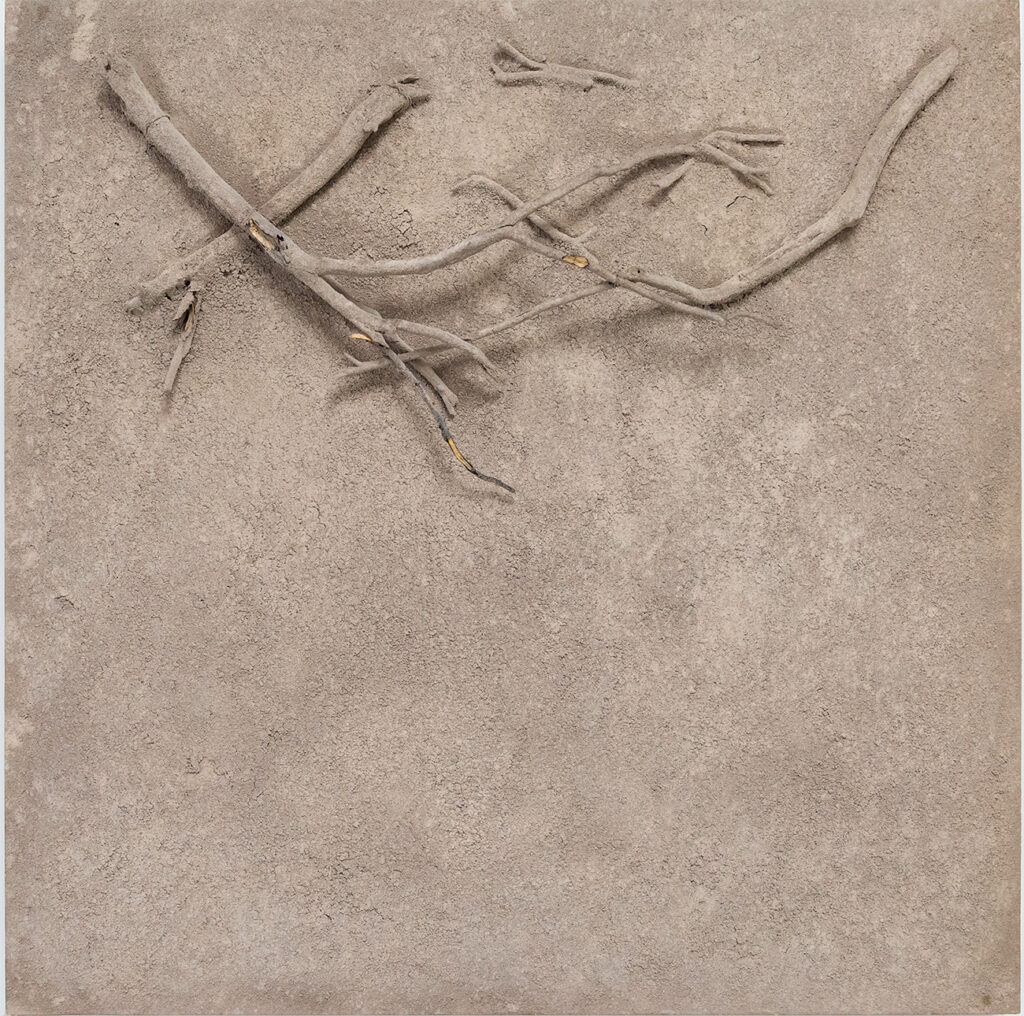 Legendary earthworks artist and forerunner of the movement Alan Sonfist rarely mounts gallery exhibitions. However, this fall his showing at Shin gallery on the Lower East Side of Manhattan is truly brilliant. It features a brief overview of his thought process since the early 1960s via tangible indoor pieces, most hanging on the walls in a variety of media.
Saliently, one large new work (10 by 15 feet) consists of native soil and sand samples adhered to a rectangular flat surface in a map formation of the 48 contiguous United States, plus a bit of Mexico and Canada – demarcated not by borders but by the areas those samples are naturally indigenous to, and looking a bit like a topographical map. Sonfist's work is essentially an outcropping of minimalism, so therefore one might not expect a lot of sensuality. Yet particularly, this new tour de force is simply lovely to behold with its brown and tan tones smoothly transitioning from passage to passage, or field to plain; mountain to valley. Other pieces include canvases featuring monochromatic native dirt(s) with branches attached. As the artist has often commented, "My work is about the history of the land." There are photographs such as a diptych that depicts his hand held to resemble the shape of the tree leaf on the corresponding panel, and bronze sand castings of various natural forms. Sonfist is arguably the original progenitor of the ever expanding genre of conceptual land art which becomes increasingly popular each passing decade in tandem with our growing acknowledgement of the damage our species is perpetrating on the environment; and its ultimate purist. It is an unusual pleasure to view his efforts indoors at a Manhattan art gallery as the majority of his efforts are in the field and spread about the planet in monumental projects.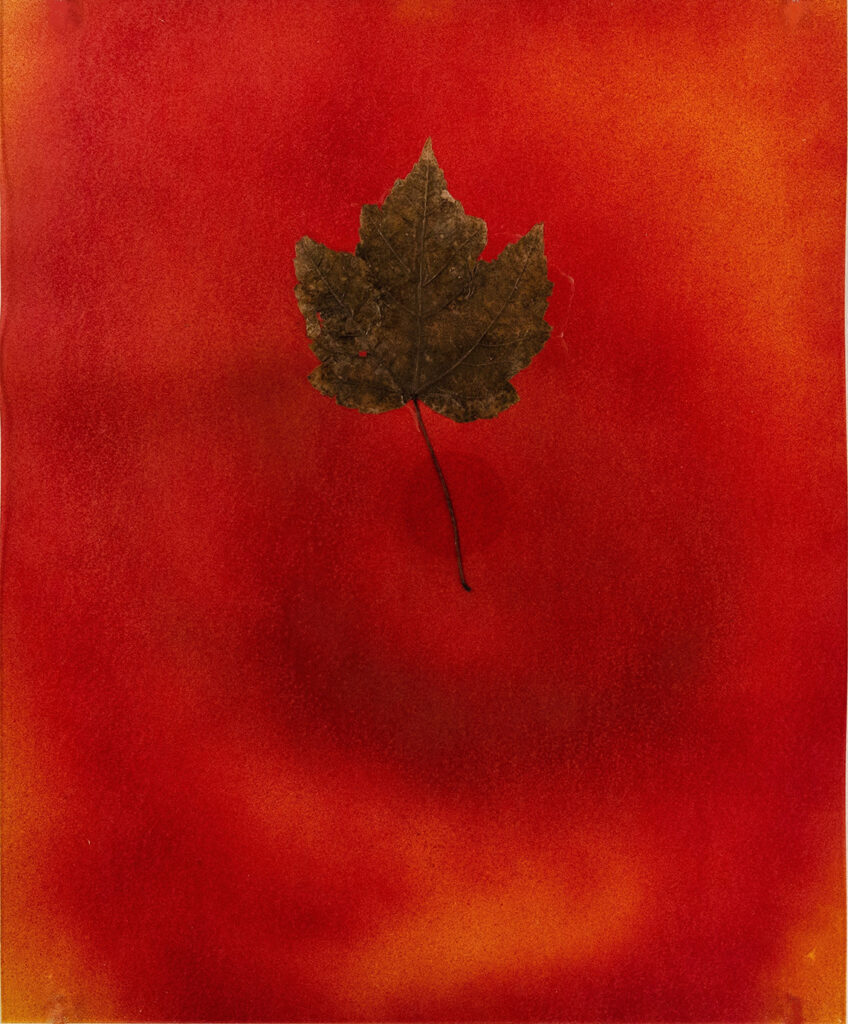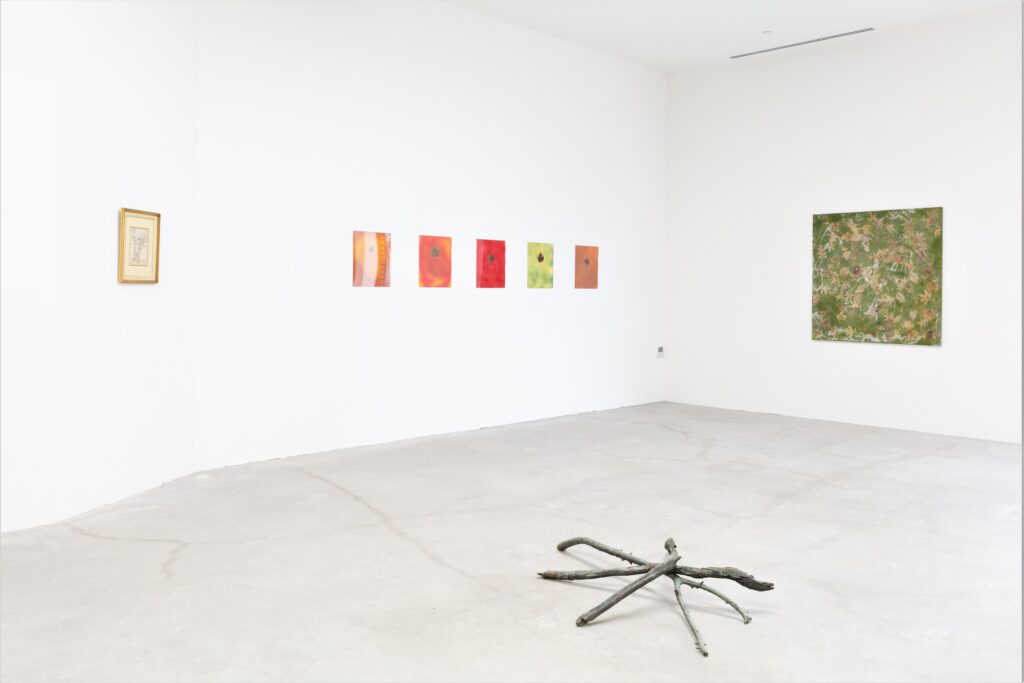 American Earth Landscape at the Shin gallery in New York City, October 26 to December 4, 2021