by D. Dominick Lombardi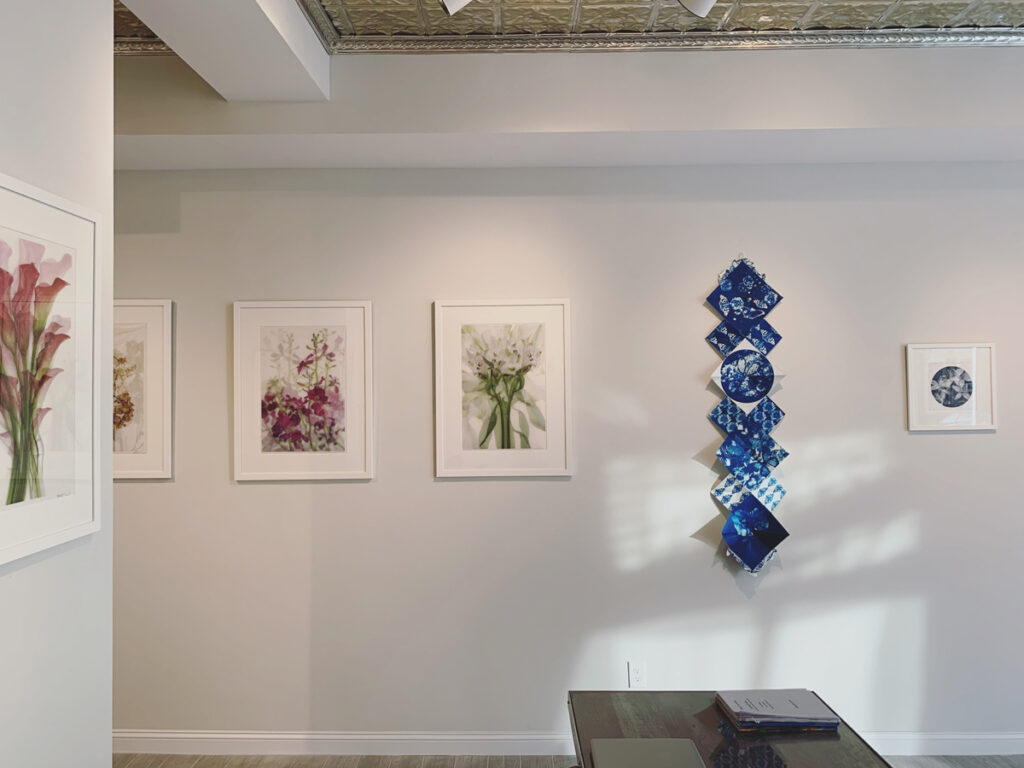 The pandemic has had an incalculable effect on so many lives that it's hard to think life will ever be normal again. Culturally, creatives have had the trajectory of their careers, their way of thinking and processing drastically altered in ways that we may never be able to fully process or understand until years from now, when we can look back and analyze the related output. One such artist, Sandi Daniel, whose usual approach to her craft has been completely altered by a lack of movement or travel, leading her to investigate the only option left to explore – her own immediate natural environment – to look for that elusive magic that so often accompanies the act of far-flung exploration.
With the unfortunate addition of a broken printer, Daniel had to find a new path forward to creating prints. The cyanotype, that blue and white, blueprint-type image generated by contact printing with any variety of liquids including cyanide on photosensitive paper was her choice, bringing back to Daniel's art, a distinctive dreamy quality that has often defined her work.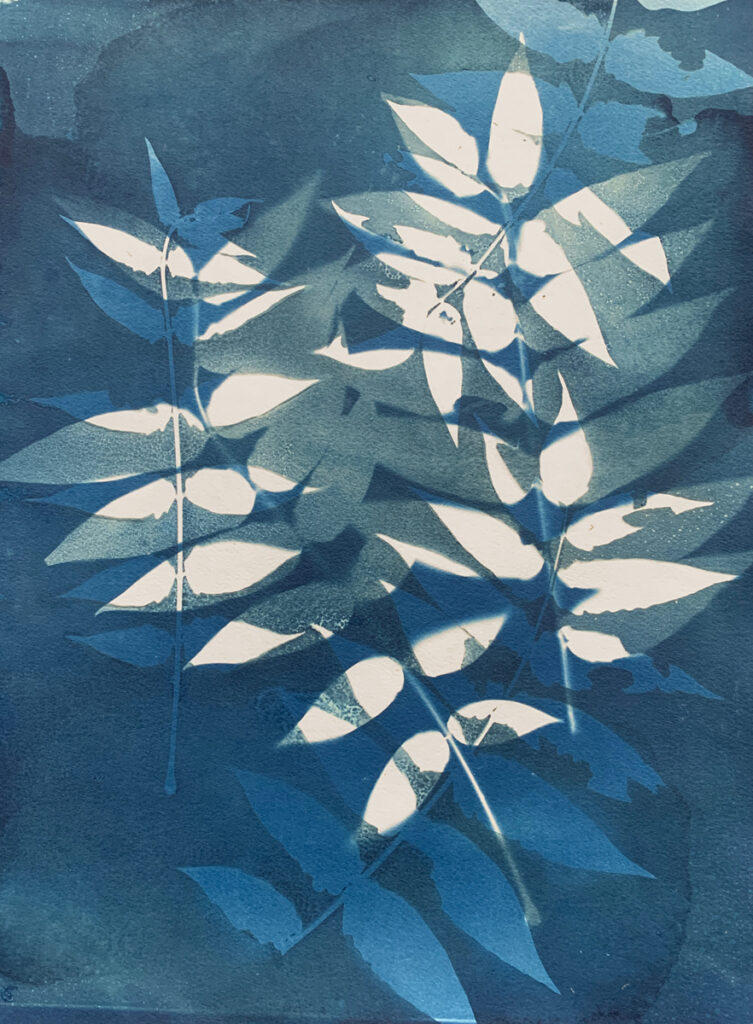 Daniel's exhibition at the Coastal Contemporary Gallery is a beautiful, fluid, and fanciful interpretation of indigenous flora that typifies the ages old expression "stop and smell the roses," as she looks more deeply and thoughtfully into her very own garden of delights close at hand. Leaves and light form lyrical passages that can cascade down a wall as an unfolded, handmade artist's book or in multiple layers that produce on one sheet, where faux flashes of filtered sunlight come to mind, as best experienced in the wet cyanotype titled Weeds – a look that was more than likely created using multiple layers of shifting exposures.
The Lake, I am thinking, is a bridge work between the previous transfer work and the cyanotypes, and one of the more haunting works that remind me of pinhole photography set into an artist's book bound with toned cyanotypes. The intimacy, and perhaps the voyeuristic feel of the elusive presentation, gives this object its distinctive visceral affect.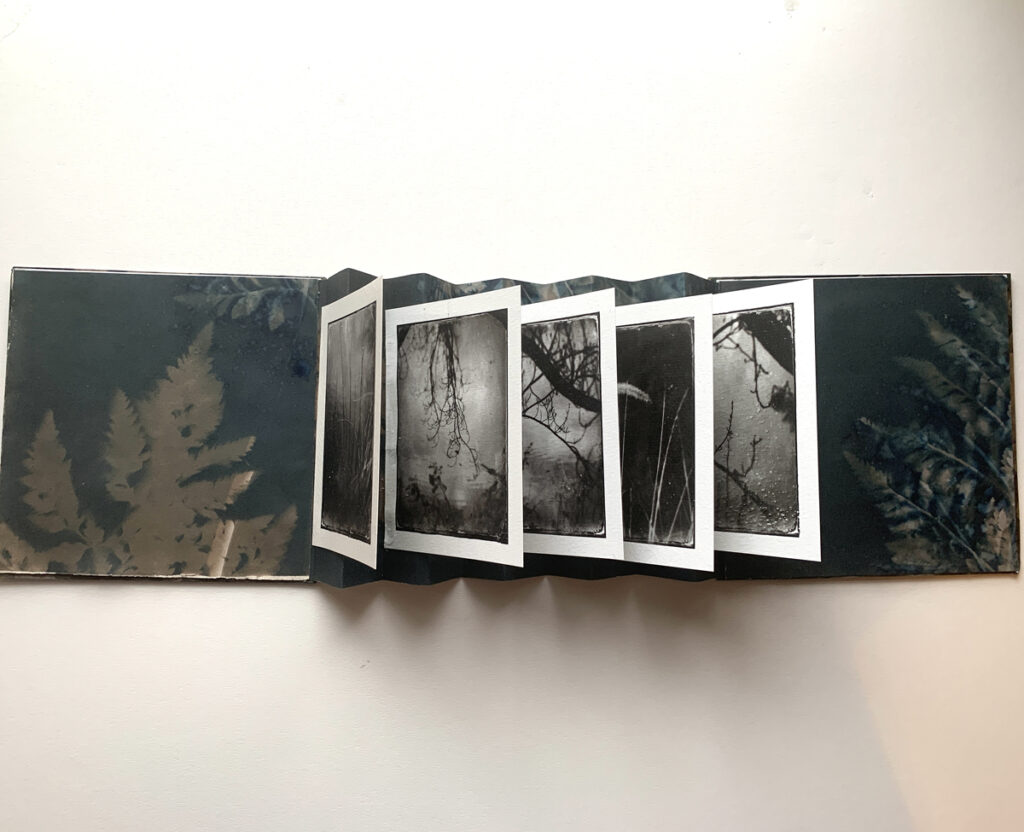 Also striking, are the aforementioned color photo transfers on Sekishu Paper where an even more delicate representation of wittingly withering flowers nearing the end of their beauty cycle actually become more attractive and engaging. It's not hard to understand when walking through this exhibition that Daniel is pairing the timelessness of nature with a deeper understanding of its predictability as a metaphor for our own time on earth. What we see in nature, if we take the time to experience the subtleties, is so much about being present and never taking for granted the strength there is in its wisdom.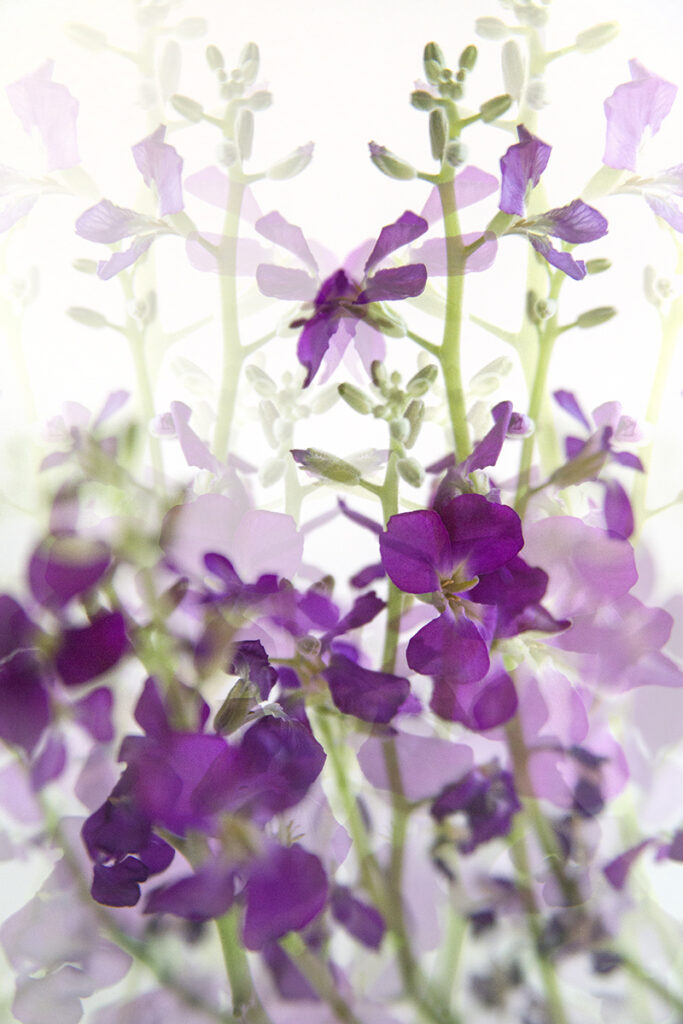 A Photographer In Her Garden: Featuring Sandi Daniel will be on view at Coastal Contemporary Gallery in Newport, Rhode Island until the end of January, 2022. For more information visit https://www.coastalcontemporarygallery.com