by Jen Williams Dragon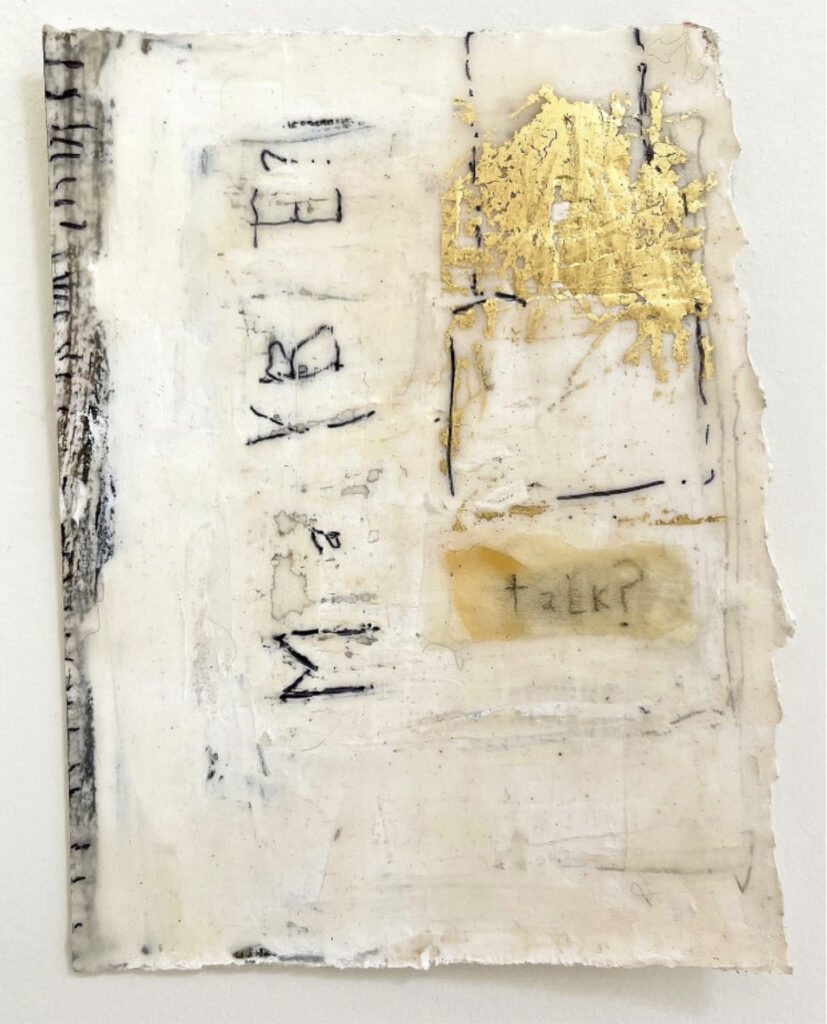 Onirica, an Italian adjective that translates as "dream-like" in English, is the uniting concept of the work of two New York-based artists: Melinda Stickney-Gibson and Gary Gissler. The delicate drawings of Stickney-Gibson are sensitive meditations on the texture of memory as fine lines and forms flicker through layered shadows of consciousness. A tall installation Place for Being, made of layers of thin paper flow down from the ceiling and across the gallery floor in a glowing waterfall of honey-colored vellum. Nostalgic photos are hidden among the folds as well as brief diaristic phrases and hand drawn shapes. As a visual poet, Ms. Stickney-Gibson incorporates written words as suggestive notations, while her brittle paper layers and delicate forms echo the trembling edges of nature.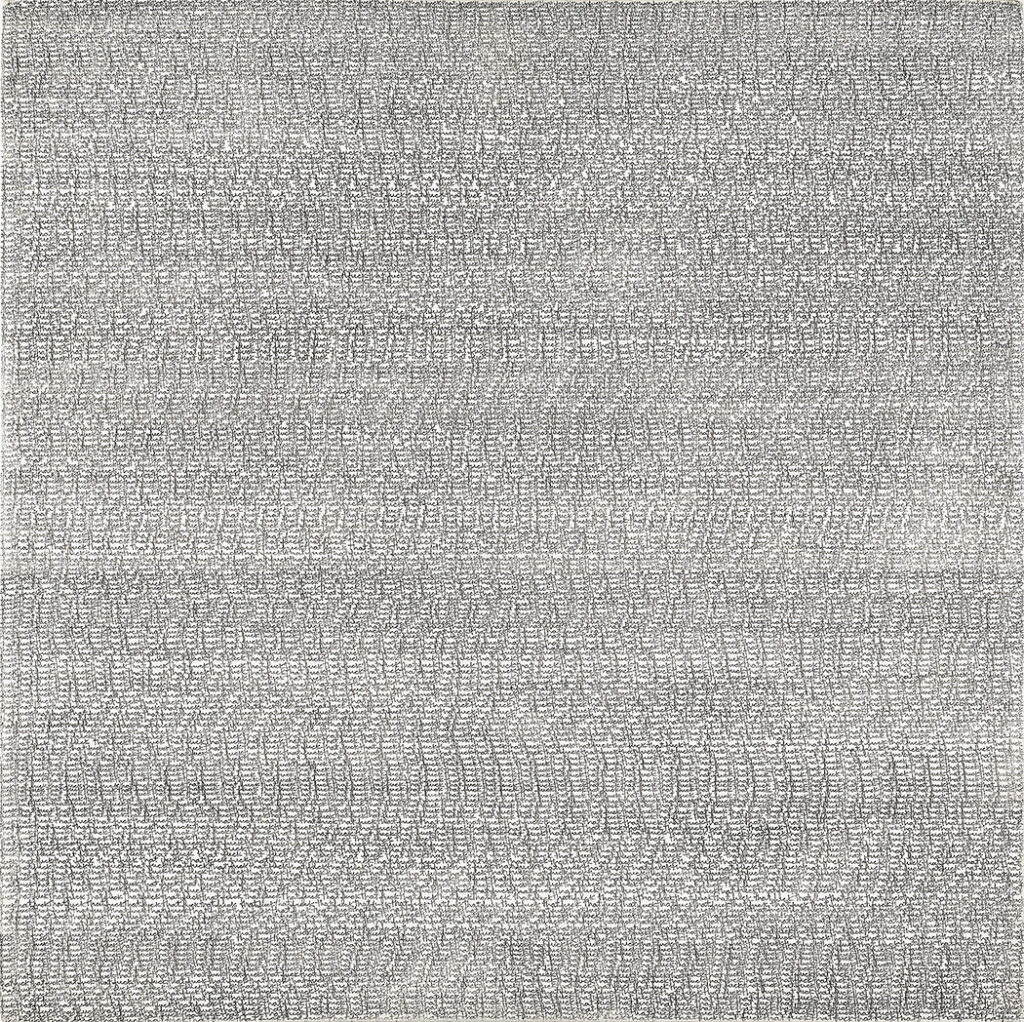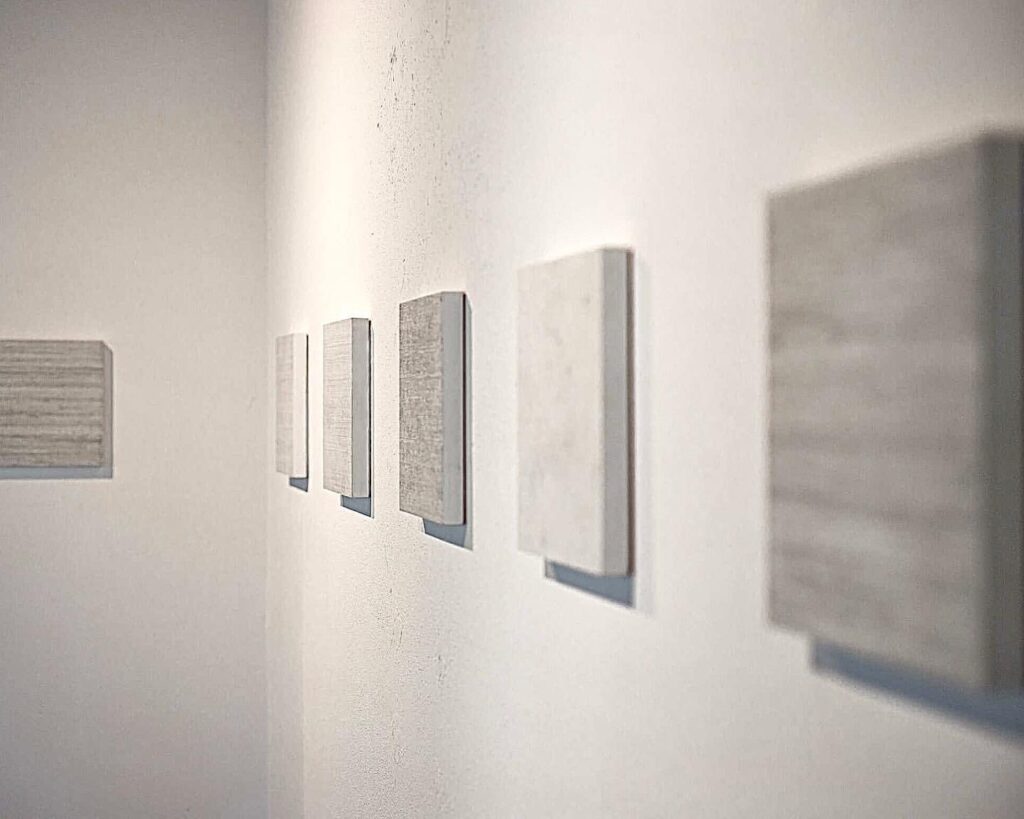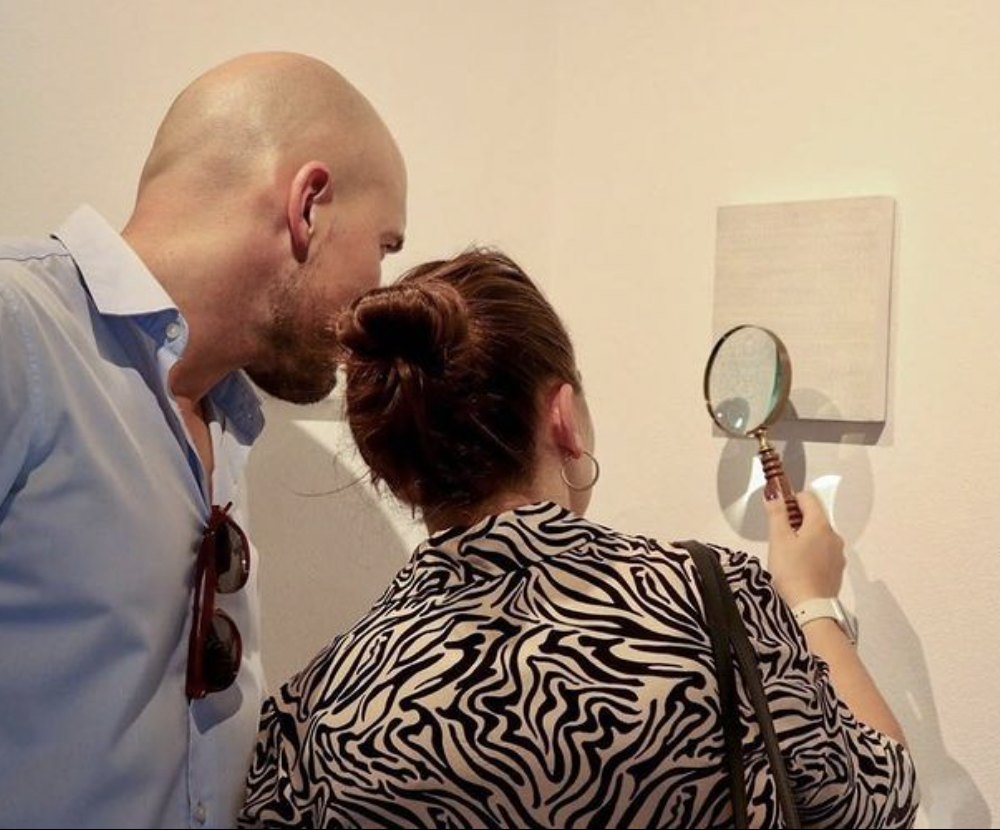 Gary Gissler's obsessively microscopic drawings on prepared panels invite close examination with a magnifying glass helpfully provided by the gallery. Profane phrases such as f**k this or f**k that repeat in a meditative repetitive cycle that creates undulating patterns from seemingly asemic writing. This preoccupation with words as symbols representing meaning as well as the actual words created by the literal marks and forms themselves balances representation with abstraction and meaning with aimlessness. Gissler is a master of the power of scale as he compels the viewer to experience themselves reduced in size in order to study the words, and repeat them one-by-one to themselves as they experience the minute and infinitely divisible as mantra.
As in dreams, both artists convey the poetry of symbol and substance at once rational and random, nevertheless relaying a tale of archetypal mythic power for which these artists serve as oracles.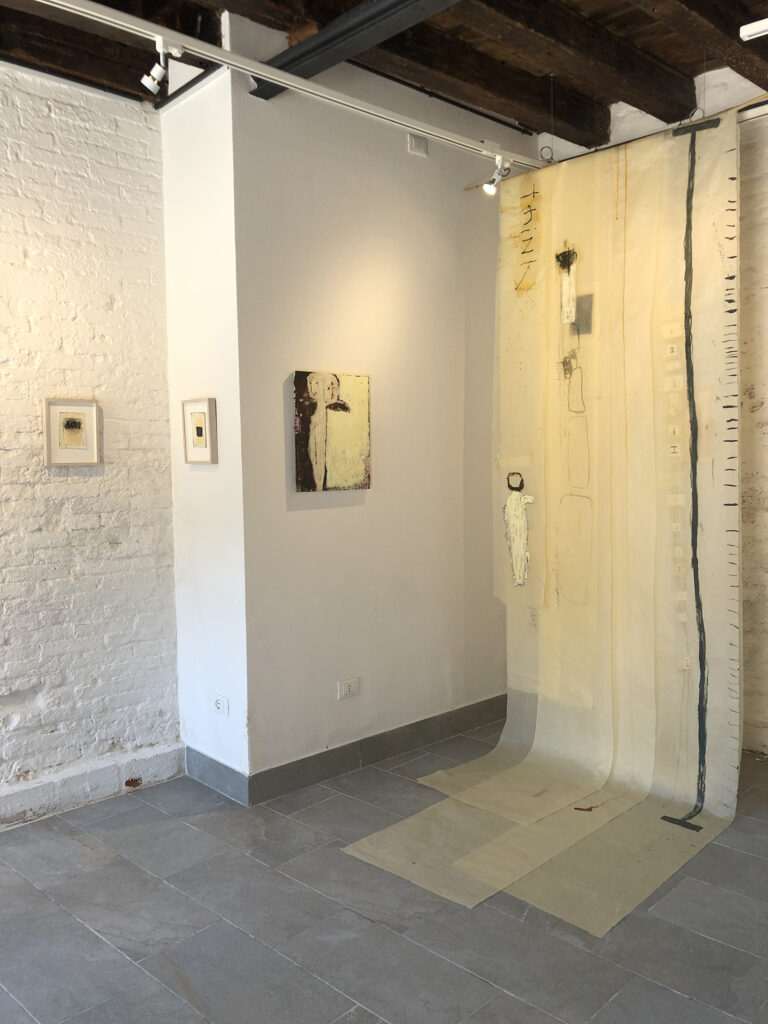 Onirica, a two-person exhibition of paintings and drawings by Melinda Stickney-Gibson and small works by Gary Gissler, runs through 28 August, 2022 at Castello Spaces located at Fondamenta San Giuseppe, Castello 780, Venice, Italy.