by Steve Rockwell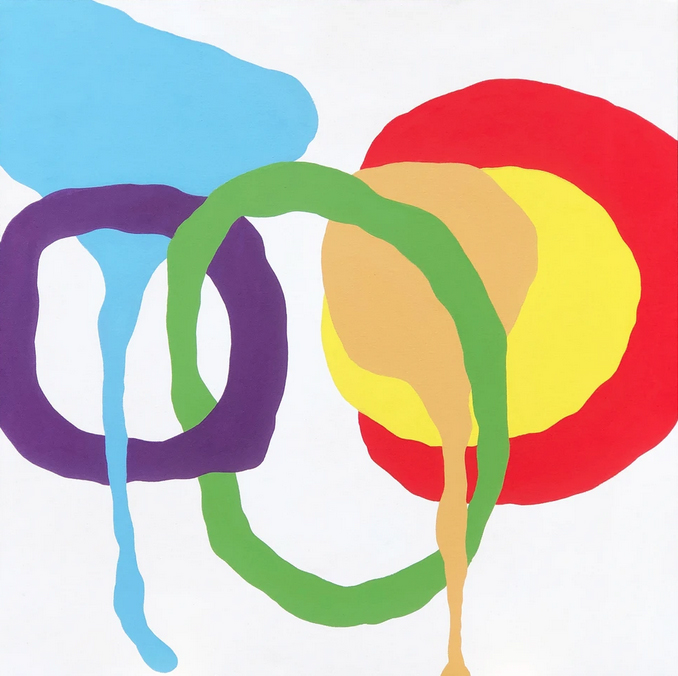 Classical music and contemporary jazz is wound tightly into every thread of the weave of Mike Hansen's "Spot-o-fi" installation of watercolours, canvases, and plaster sculptures at Lonsdale Gallery in Toronto. Scan the QR code on the exhibition labels, and hear the music that gave life to the artist's visual output. Yet, there is no necessary chain here that binds one to the other. Hansen admits that his painterly output amounts to a critique on abstract expressionism and its latter day emotional hangover, a purely visual art conversation between modernism and its post-painterly derivations. Consequently, the "Spot-o-fi" visual wall art stands alone against the welter of Hansen's "wall of sound" references.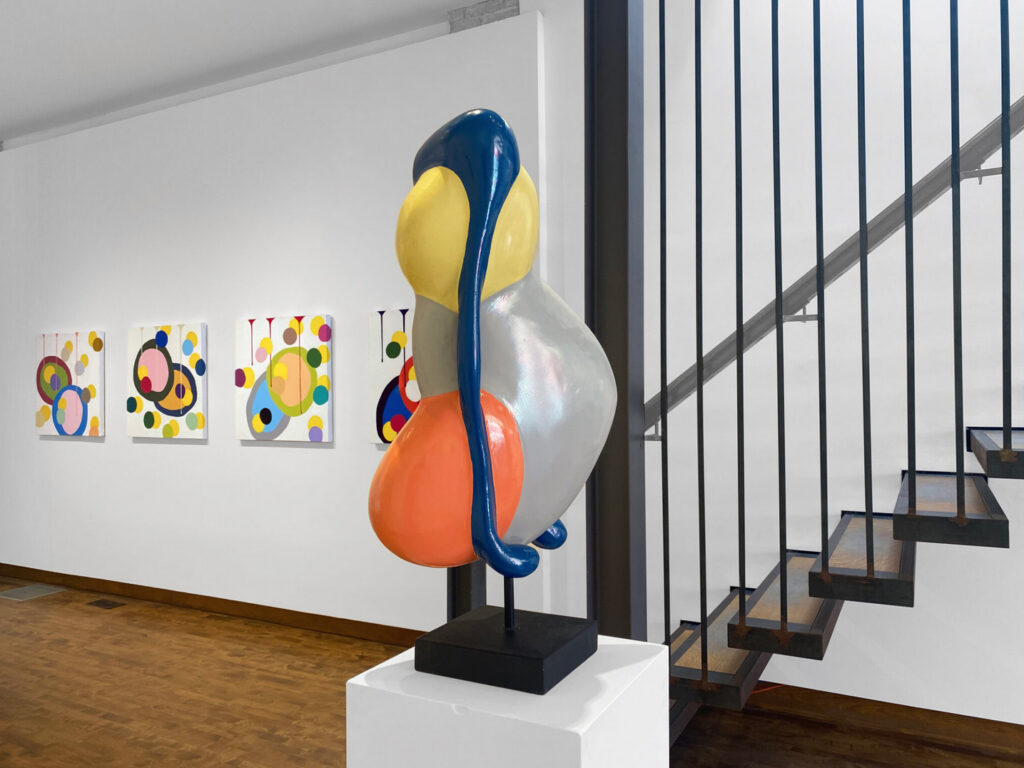 If Hansen has a go at abstract expressionism's watered down derivatives, he also manages to save some powder for the music streaming platforms of our day. His exhibition title, "Spot-o-fi" is a dig at the prevalent algorithms, encouraging a type of lazy listening that tend ultimately to denigrate the sonic masterpieces he references to background noise.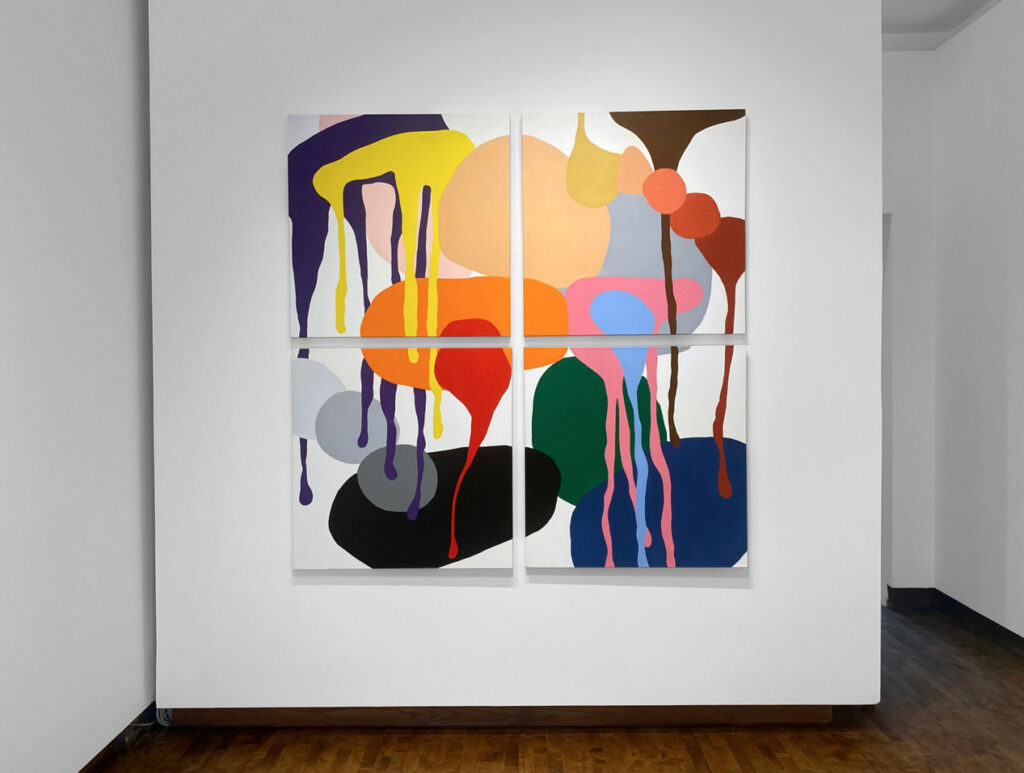 No better example of a modernist painter steeped in music, who succeeded in as tight a threading of sound and image as anyone, was of course, Paul Klee. The 2008 "Melody and Rhythm" exhibition at Museum der Moderne in Salzburg, Austria was a tribute to the Swiss artist's uncanny ability to evoke "sound composition" from colour, line, and texture.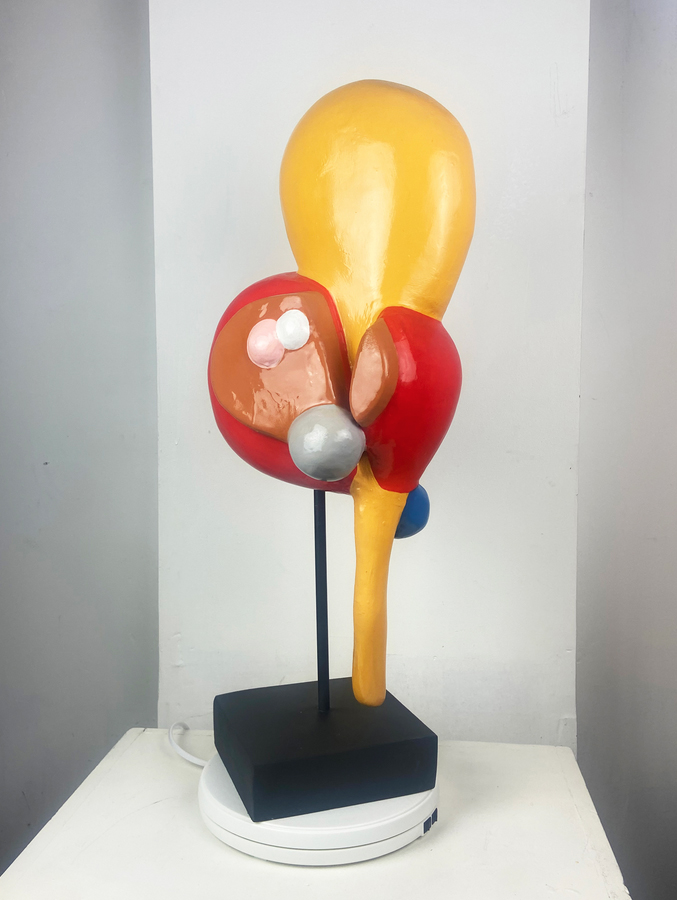 I make the Klee reference since the painted forms of Hansen's four-panel "A Love Supreme (Jazz Series)", for instance, a tribute to Coltrane's opus, draw no obvious parallel to the music that may have inspired them. Brightly coloured, amorphic cutout shapes that waft and melt in airy layers, possess a graphic life independent of sound – unless of course, a conscious inference is made to connect them. The positive for Hansen plays to the materially visual art in the exhibition, and that the gloss-candied surfaces of his sculpture production appear good enough to eat, can't be held against the artist.
Mike Hansen: spot-o-fi, September 8 – October 14, 2023 at Lonsdale Gallery, 410 Spadina Road, Toronto, ON Canada M5P 2W2. T: 416 487 8733 info@lonsdalegallery.com www.lonsdalegallery.com