by Steve Rockwell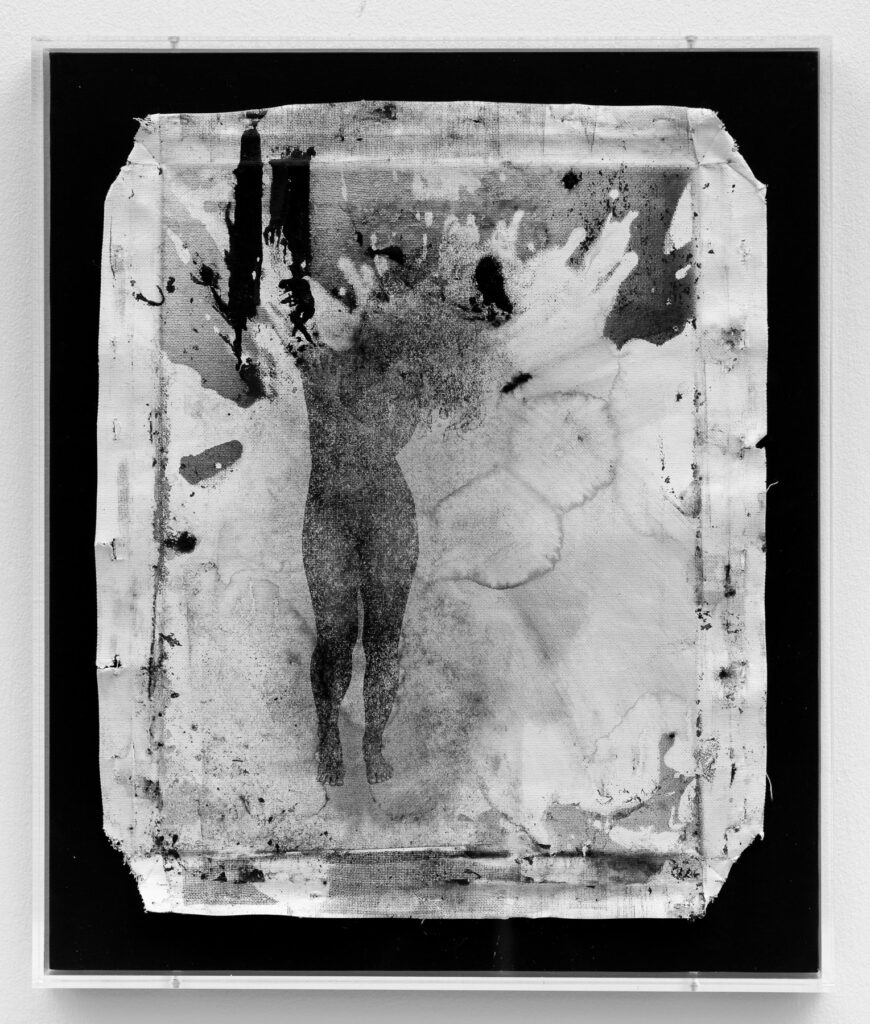 In his June, 2023 Tokyo Metropolitan Museum solo exhibition Eric Sanders tackles themes of time, history, and timelessness by directly referencing photographer Eadweard Muybridge. By 1887 Muybridge had become one of the most influential photographers of his time, driving both artist and scientist to examine the nature of movement more closely. Through his technique of "freezing" human and animal locomotion, photographers might depict movement as a series of still images, and importantly, unleash the potential of motion pictures. Sanders and and his "Star Walkin' 7" painting neatly covers this historic reference by printing the familiar sprocket holes of a film strip, here depicting images of his wife Anna walking.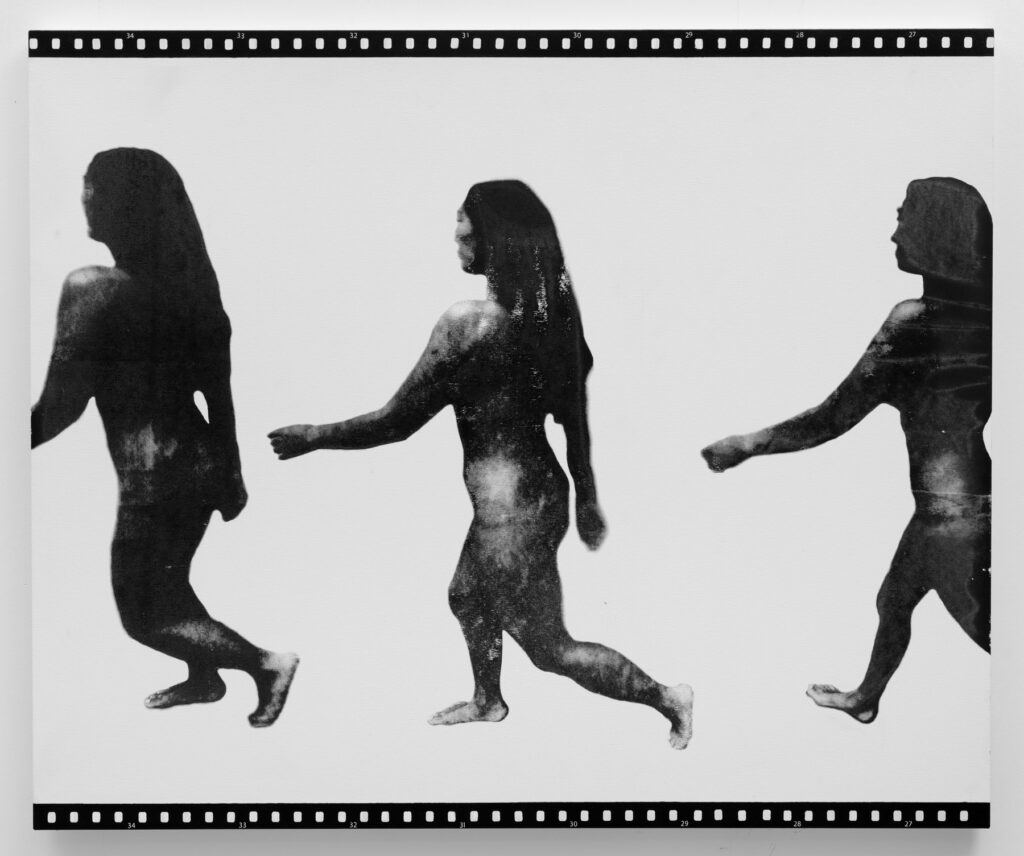 Sanders emphasizes "freeze-framing" by combining body movement and liquid immersion. In "Blinding Lights (1)" it's a yellow splash, the body falling backward, a screen image of the figure uniting with paint into a split second freeze, as if fossilized in amber for eternity. The moment is an example of the heads-or-tails coin of time, with "heads' it's now, and "tails" forever – a reminder that a milli-second cannot be severed from countless millennia.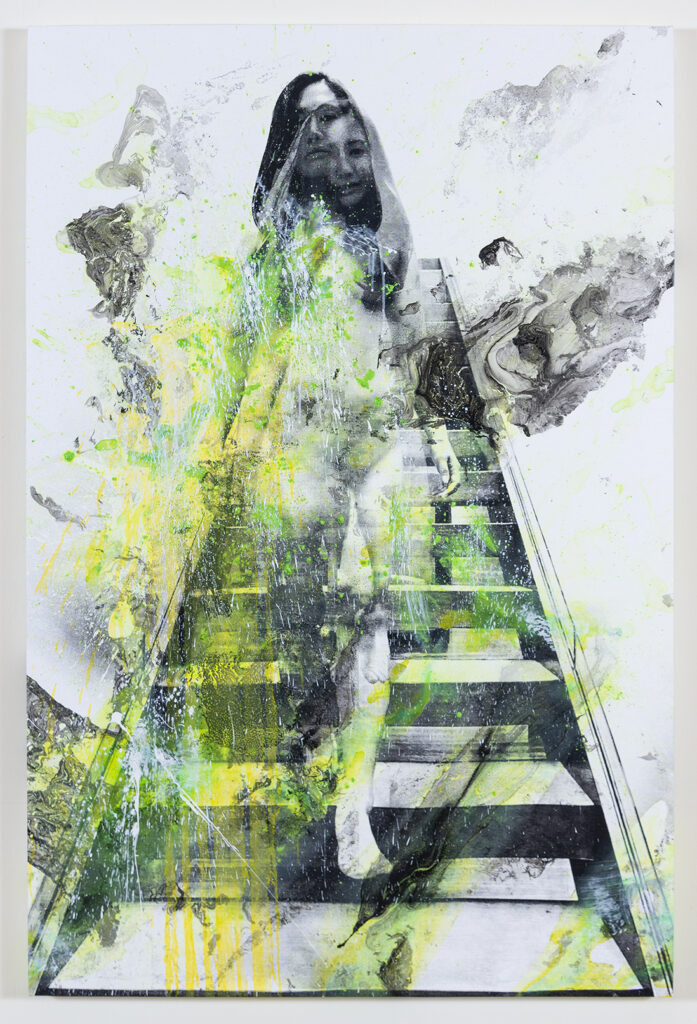 Gerhard Richter's "Woman Descending the Staircase" is directly referenced by Sanders in his "Nude Descending Staircase," here the angle of the stairs resembling the railroad track to infinity schematic, sometimes used in illustrating perspective and spatial depth. The hooded, but otherwise nude, figure carries an aura of mystery as she appears in a shroud of mottled yellow and black. It's impossible to not be reminded of Duchamp's 1912 "Nude Descending a Staircase (No. 2)," giving the Sanders "Nude" a double, but necessary, historic reference. It's clear that Sanders wishes to "run the table" of art linkages, since Muybridge was first out of the gate.
"In these paintings I engage with, and work against, the traditional artist/muse relationship," Sanders states. If I read this correctly, the artist wishes to give Anna, his wife, greater self-assurance and independence of spirit than we might normally ascribe to the muse of art history. The cinematic aspect of this group of works rises to the fore, especially when read as a whole, and Anna is clearly its star.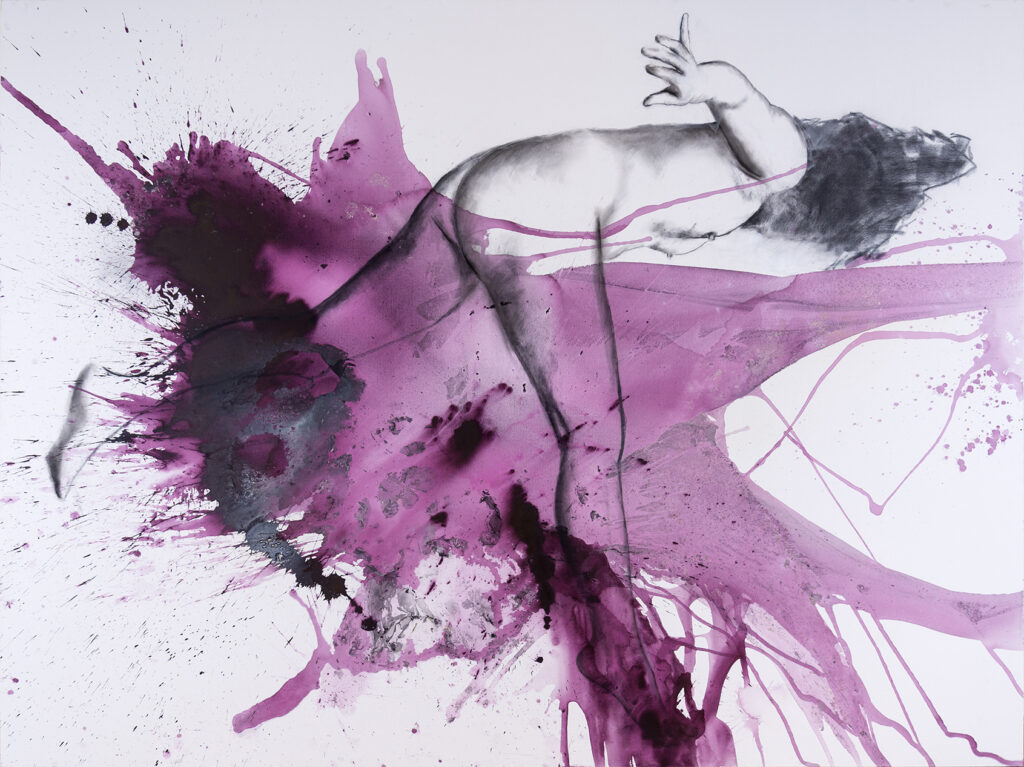 Sanders having limited this work to monochrome palette and suggestive titles in groups of "freeze" images opens up the possibility for the viewer to ascribe filmic possibilities to the exhibition. "Bulls on Parade," an acrylic and charcoal on canvas, whether suggestive of protagonist or antagonist symbolically, conveys a full-frontal charge of energy towards the viewer. "Blinding Lights" and "Inverted," are splash and explosion of yellow and magenta respectively, while "Bad Bitch O'clock" a catastrophe of some sort.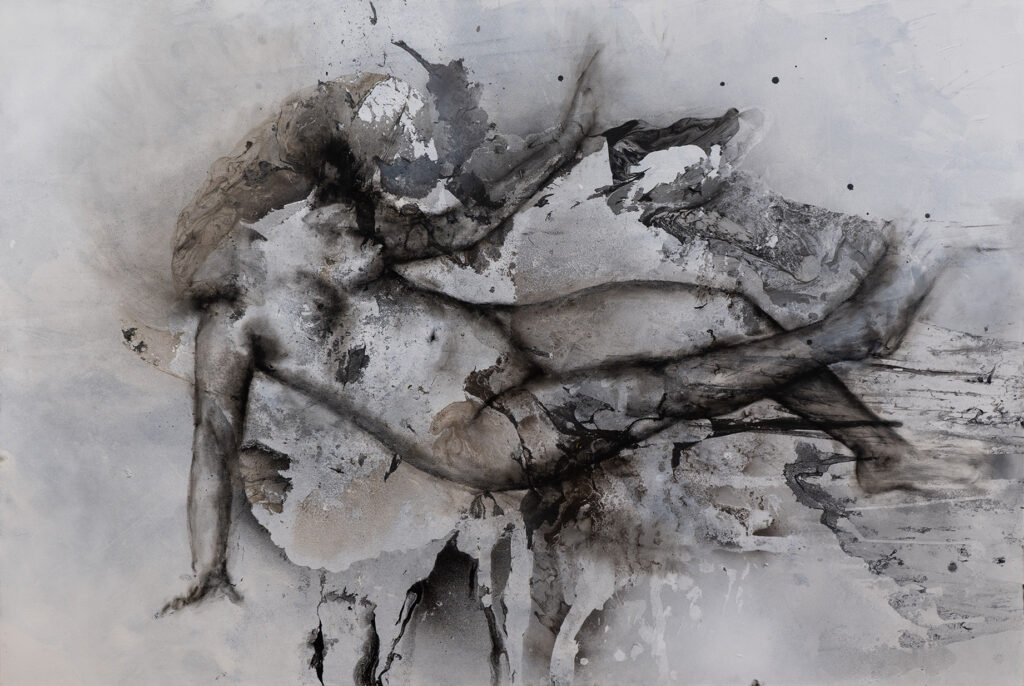 A series of small print-based works drew inspiration from Muybridge again, and might serve as staccato punctuations to any work in the 12" x 16" acrylic and lithograph transfer on canvas board series. Each have suggestive titles such as "The Butterfly Effect," "Way Less Sad," and "It Ain't the Same as it Was." A simple narrative might be: Woman (10 Million Dollar Baby) walks down staircase only to tumble into turbulent water, where she battles an unseen foe. An acrylic and charcoal on canvas titled "Unchained" suggests a rescue with an eventual happy ending through "Electric Love."
This first international solo exhibition by Eric Sanders is open-ended with a raw edge, capturing something of the background turbulence that culture and society is undergoing at the moment, and should resonate with a viewer from a diversity of points of view.
Eric Sanders Solo Exhibition: Tokyo Metropolitan Museum. Opens June 14th, 2023.