by Jen Dragon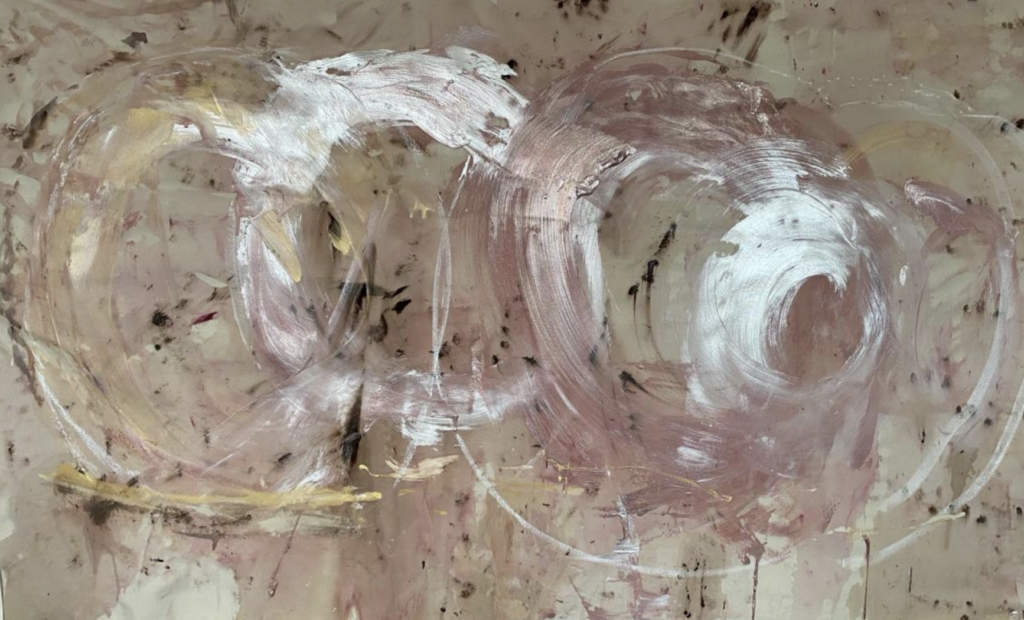 (New York, NY)  In a New York art world that has long favored male artists, Francine Tint has always been an unabashedly female abstract expressionist painter. Once ushered into this Cedar Tavern boys' club by the curator and art writer Clement Greenberg, Tint has held her own ever since. Her immersive painting style was not just about fierce focus and pure energy but also physical prowess as she dons fisherman-style rain gear to throw paint around freely, using large house painting brushes to create a maelstrom of paint, pigment and passion.
Tint's most recent work in the solo exhibition Life in Action at TheNational Arts Club (November 7 – December 2, 2022), is a departure from her well-known bold surfaces and powerfully deep canvases to focus instead on shimmering color and effervescent light. In Pink Pearls, Tint's gestural swirls of warm white paint dance across raw canvas acting at once as shape and form. The iridescent paints shift from lightest pearlescent lights to darker rainbow hues that compel the viewer to move back and forth in space to fully experience and encompass the light changes. Strawberry Fields reaches for bold greens and luscious pink madders that circle one another on the bare cotton canvas. A virtuoso drawn charcoal line guides and accelerates the viewer's gaze, preventing it from resting too long in a visual stanza or traveling too far down a vortex.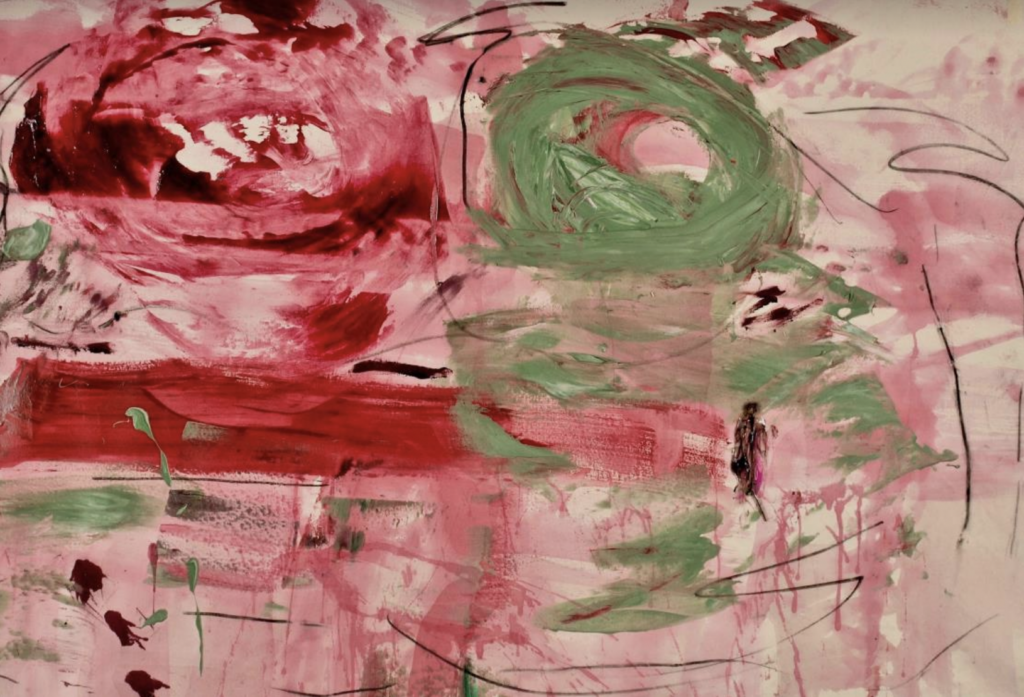 Fallopian forms abound shaped by bold brushwork that describe both void and form. There is a constant balance but never a stasis as Tint rocks steadily from one end of the canvas to the other ,reaching out in all directions, embracing space and being and leading the way to the sheer pleasure of vision and the divinity of true light. In the painting, WomanSoul , Tint introduces mesh fabric elements that undulate softly with the alizarin pink brushwork. Flecked with touches of ochre, the painting presents an aquatic suspension of time and the comfort of open, embracing light.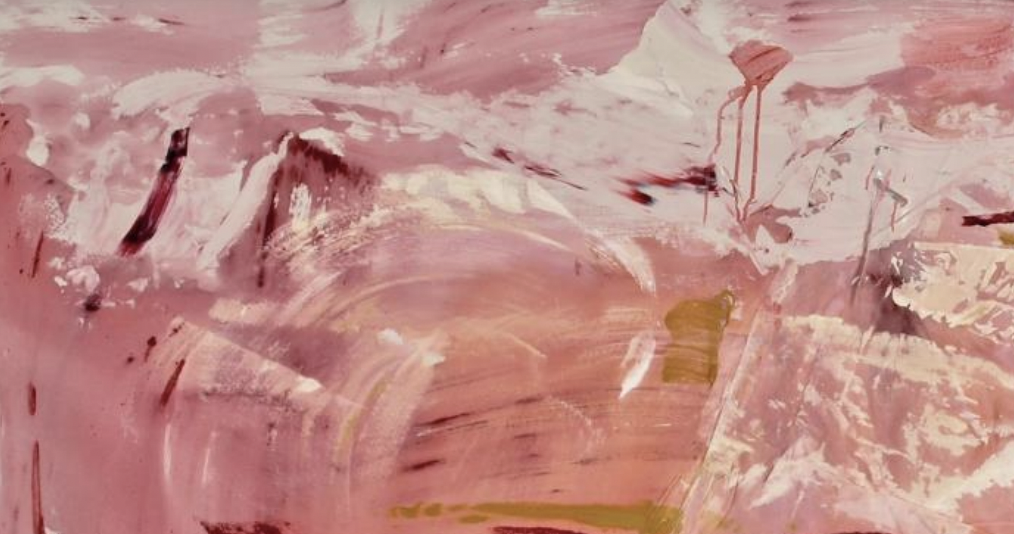 If there is a common thread in all of Tint's 50 year career as a painter, this would be found in her masterful ability to weave space. Moving from left to right, top to bottom, Francine Tint allows forms to undulate from front to back, and again from in to out. Whether she is building space or flying free across raw canvas, Francine Tint harnesses a powerful life force that embraces and channels the power of paint and the grace of the human spirit. 
Francine Tint: Life in Action (November 7 – December 2, 2022) at The National Arts Club, Gramercy Park, New York City, NY