by Rupert Ravens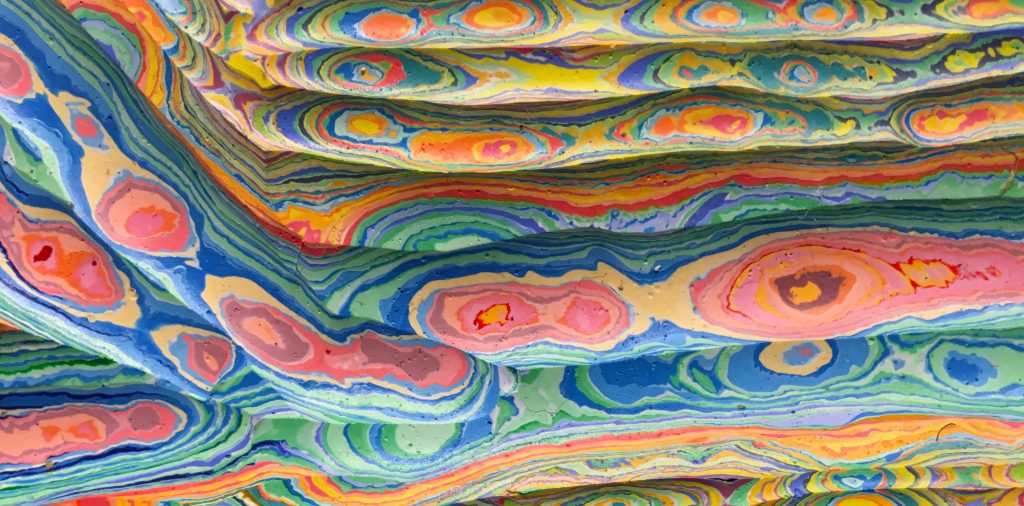 Covid-19 has smacked down our opportunity to congregate. A resulting casualty was Miami's 2020 art bacchanal.
Fair and venue cancellations have rapidly spawned OVR (online viewing rooms). Ouch. Tech's solution is gimmickry compared to centuries of human UX (user experience) with nature. Can any screen deliver the ultra-high infinite resolution of in-person reality?
Engaging only the eyes isn't enough to convey the authenticity of being present in the physical moment. This exchange requires a full court press across the gambit of our senses.
How can one perceive the faux-fur sashay of Nick Cave's Soundsuits, the iridescent smoothness of Ann Veronica Janssens' glass sculptures, or the overhead grandeur of a Spencer Finch lightwork? How can the atmospheric background hum, bon vivant fashions or birds zipping thru the tent be substituted online? What is the ideal UX to attain this goal? Golden Krishna postulates, "The best interface is no interface". No more screens; in person, in the flesh, rules. No matter how clever the OVR tech becomes, via gaming, virtual reality or perspective shim, online access ultimately renders a limp, lo-fi game environment.
Hence, I revisit the 2019 Miami Fairs. There I encountered compelling works first hand, directly… with ALL the sensorial trappings of human interaction. Here I present two Top Ten lists of gems. One, an Annual List (emerging to mid-career), and Two, a Perennial List (established to legendary).
Top Ten Annual – (emerging to mid-career)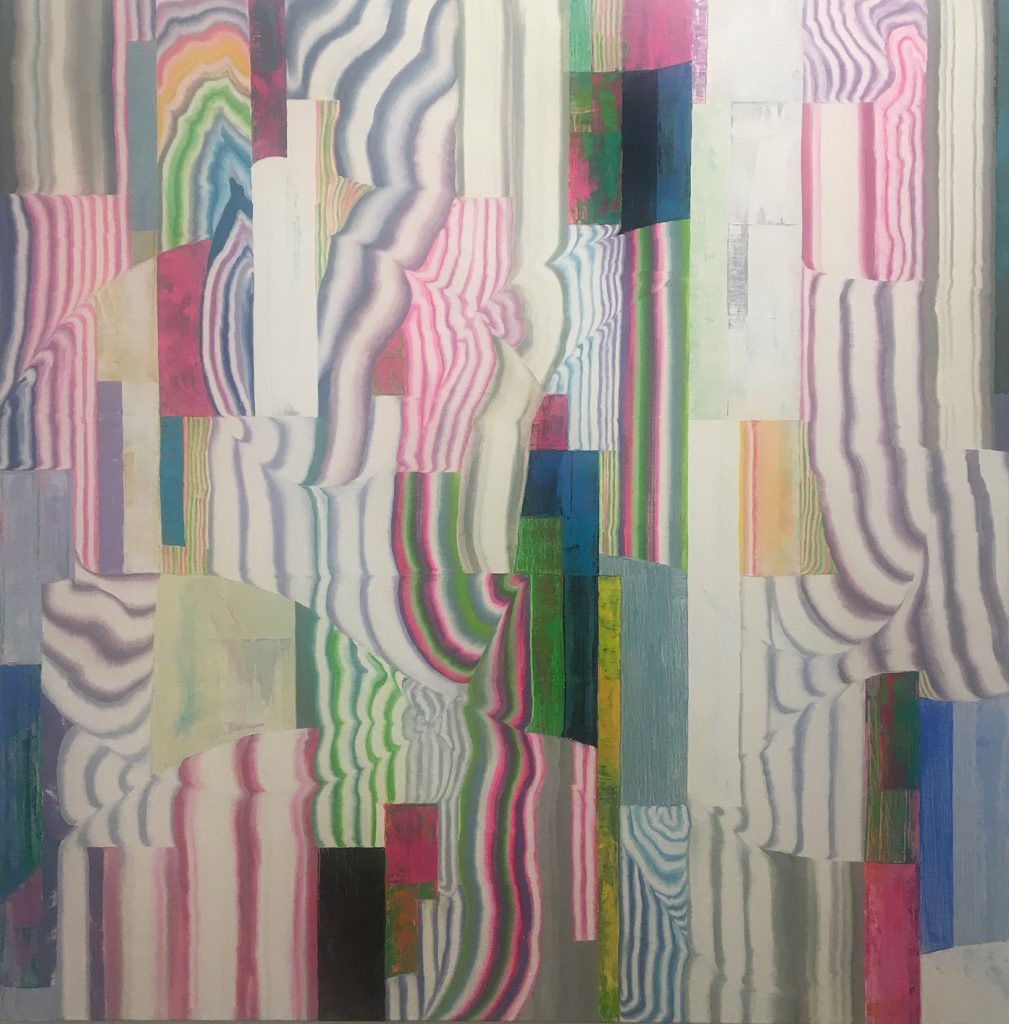 1 Kim Young-Hun Galerie Bhak Art Miami
Topographical fields of sensuous discovery are disrupted by atmospheric and computational glitches. Asymmetrical volutes are offset throughout with radiant repetitive disbursement.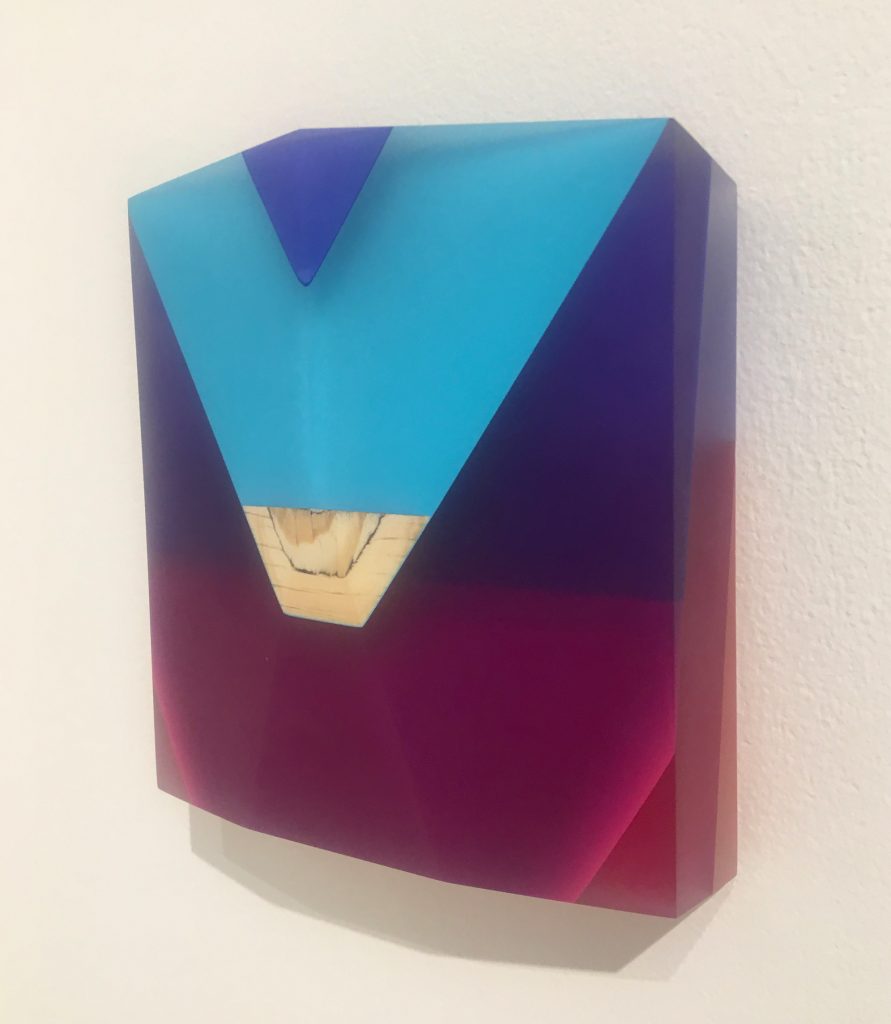 2 Michelle Benoit Pentimenti Art Miami
Compressed like a diamond, a fragment of wood is seamlessly embedded within Lucite. An otherworldly token is powered-up with iconic presence and royal rule.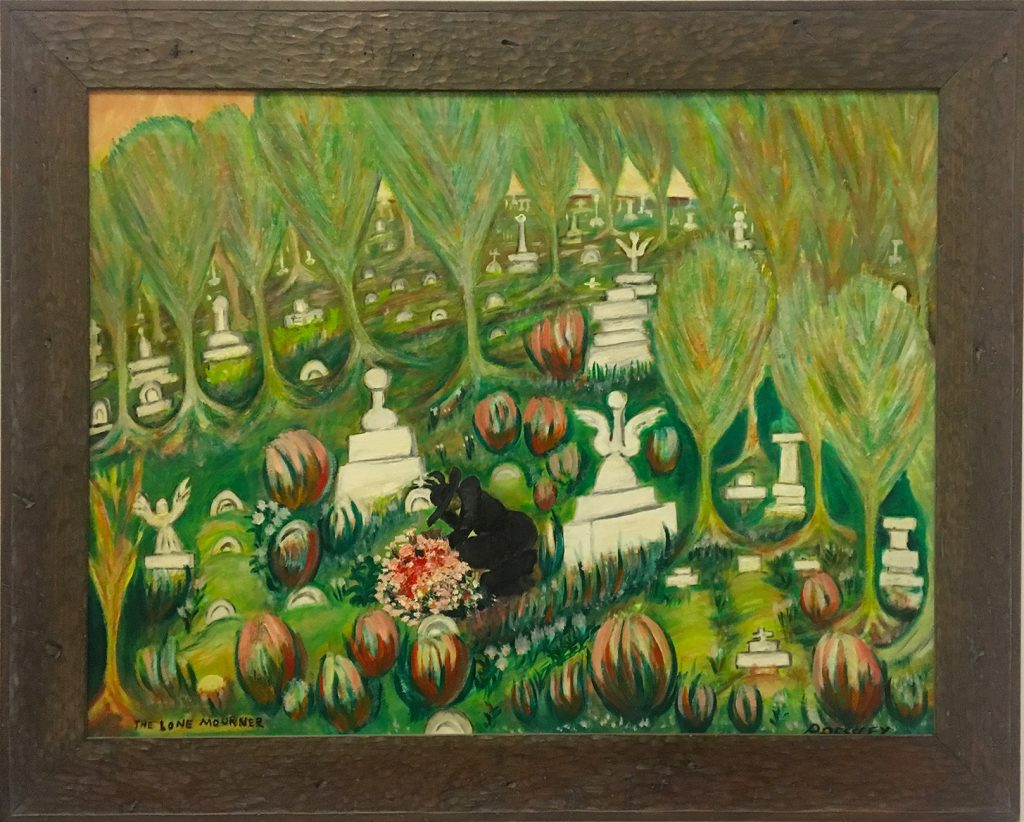 3 Daniel Pressley What Carried Us Over: Gifts of Gordon W. Bailey Perez Museum
Amidst teardrop spaces peppered with funerary monuments, cyclopean flowers hold court. Rhythmic nature thrives as a cornucopia of lives remembered.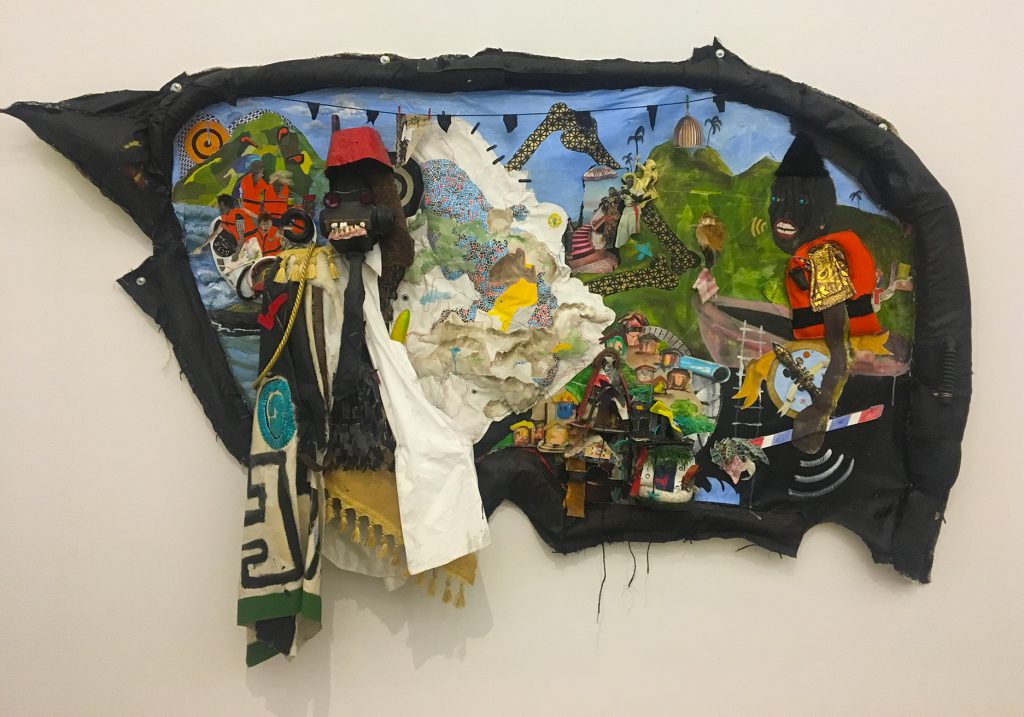 4 Nyugen Smith The Other Side of Now: Foresight in Contemporary Caribbean Art Perez Museum
A raft remnant becomes its own Caribbean proscenium arch. With puppet-like officials sporting regal historic garb, its legend, sets sail. This sovereign stage of memories, maps and plans becomes vital to propagating a new homeland within the dream of migration.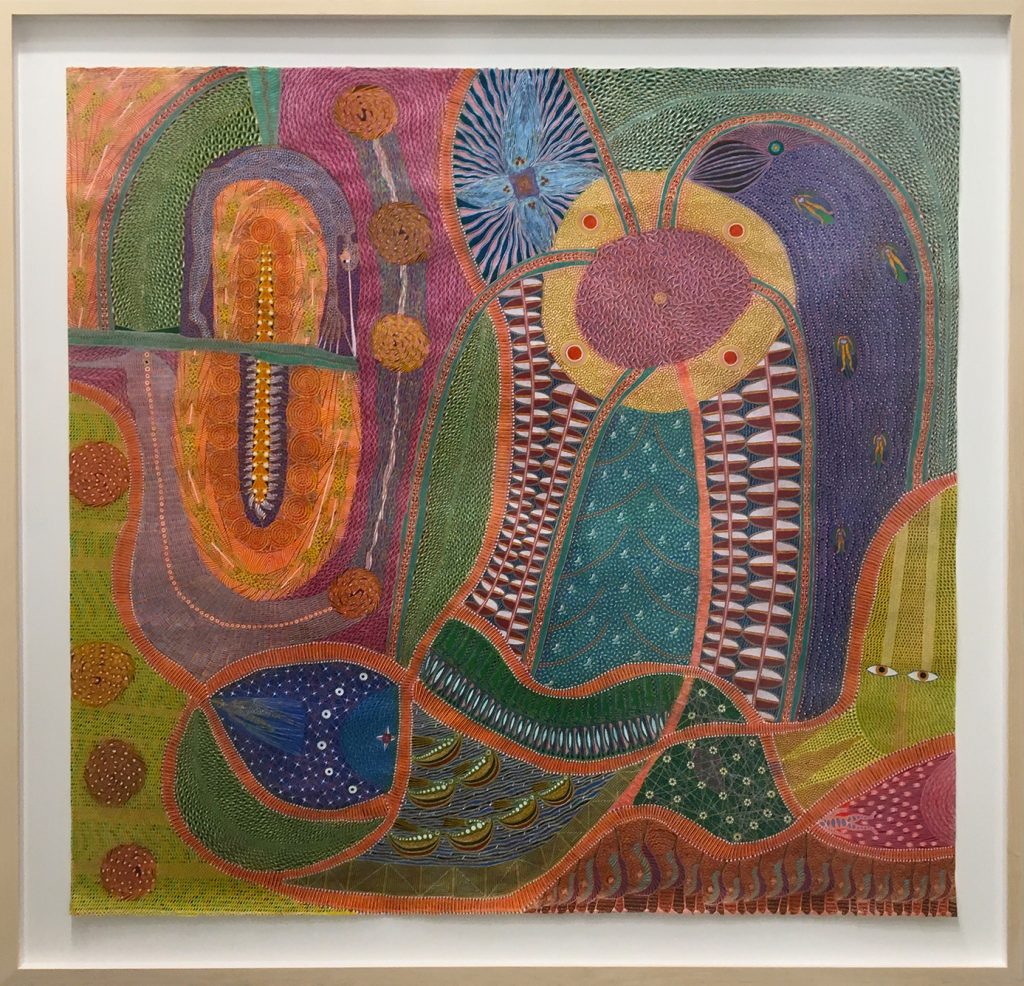 5 Domenico Zindato Andrew Edlin Gallery Art Basel
Personal mythology as compulsion. Obsessive hieroglyphic markings investigate the cellular vibrations of life. Atop color fields, hair-like lines of entanglement jazz quantum-physics patterning.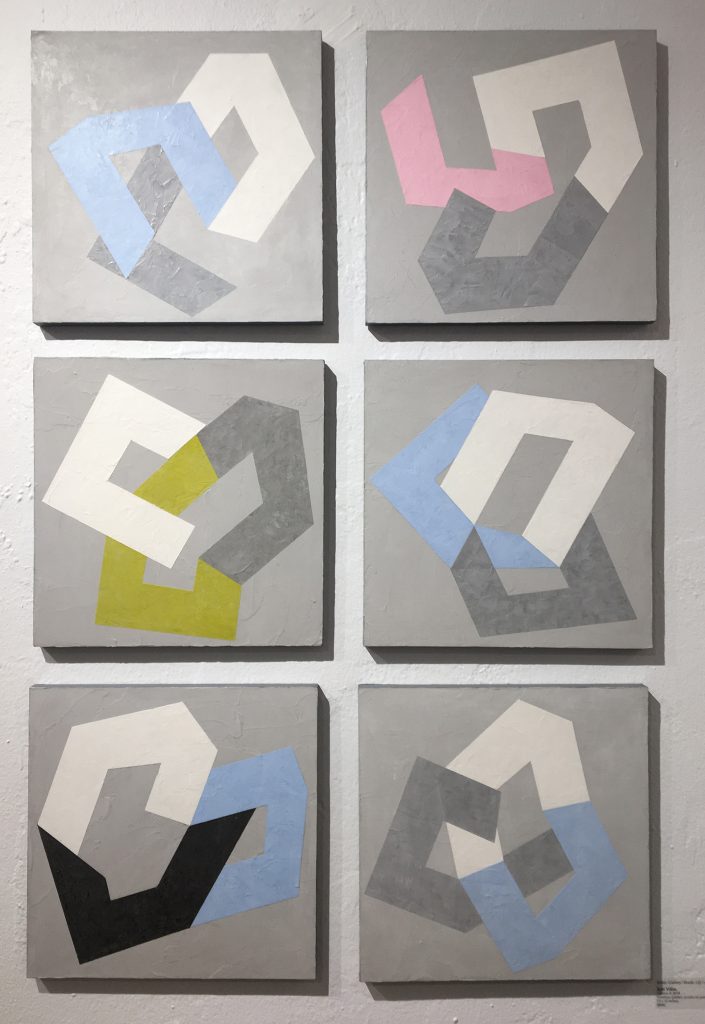 6 Kati Vilim Imlay Gallery Aqua
Horseshoe-like angled shapes become animated as they rise, fall, shift and dance, reacting to the seemingly invisible electro-magnetic force.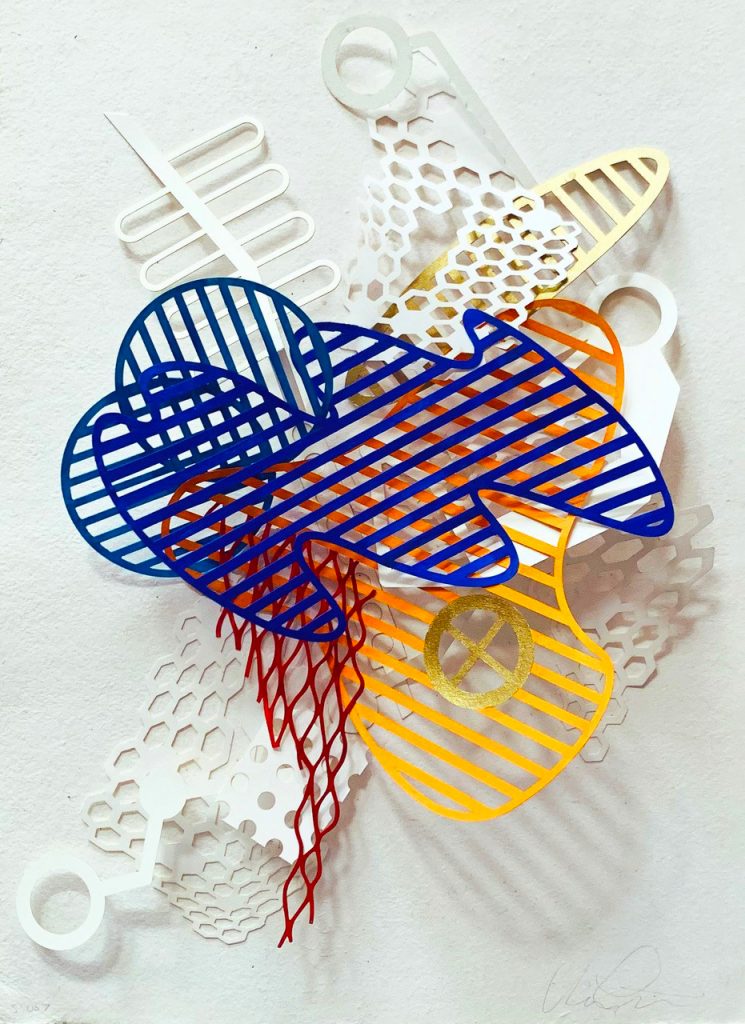 7 Wendy Letven NL=US Pulse
Precisely cut modeled papered arrays push their layered cloud fields of signals outward. Each antenna invites connection through its port of spectral frequency.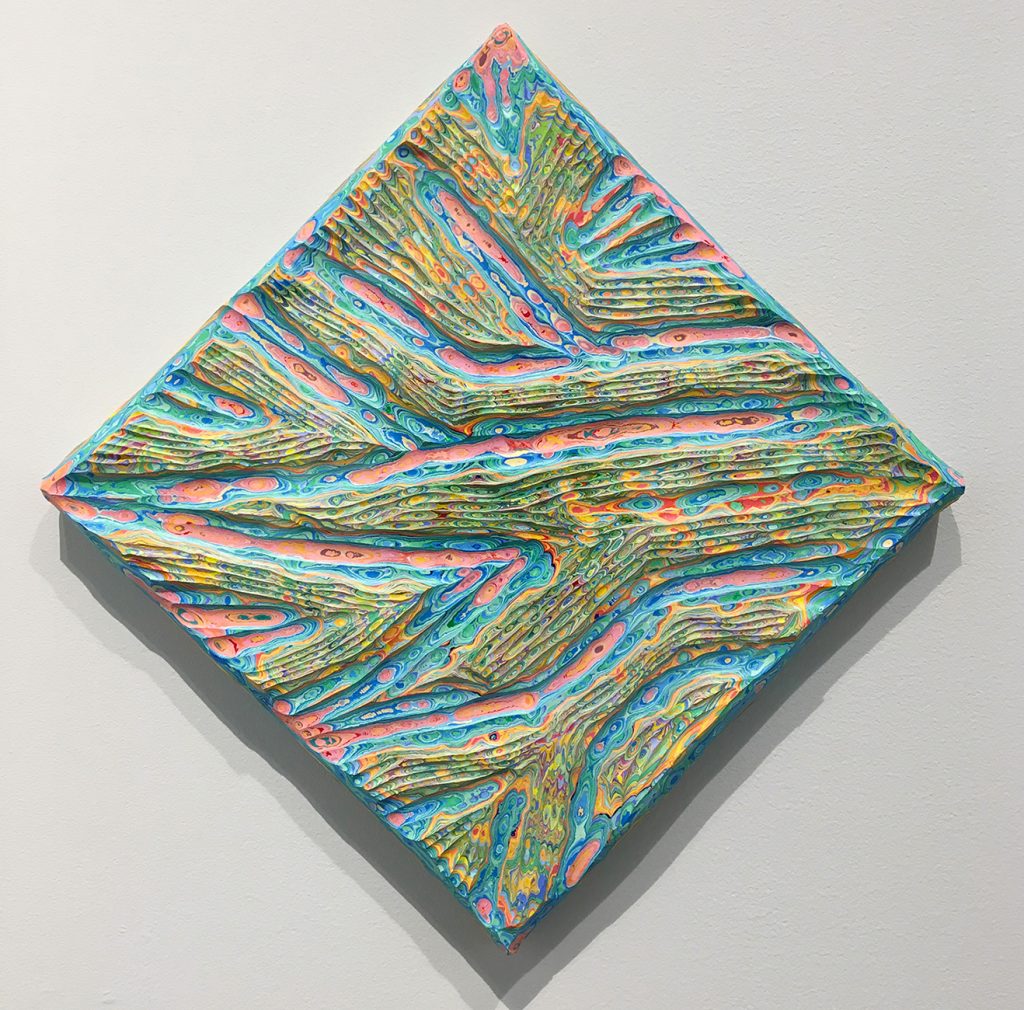 8 Hebime YOD Pulse
Across a soothing density of layered-pigment enthusiasm, passionately carved surface exposes equanimous channels of topography.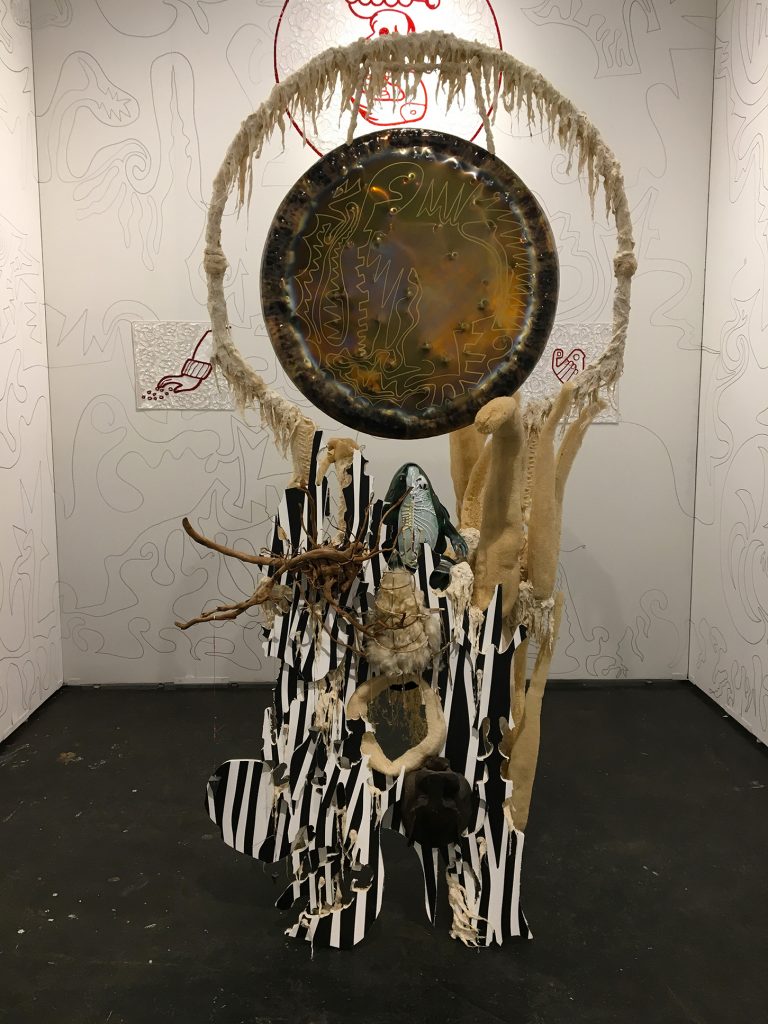 9 Guadalupe Maravilla Jack Barrett Gallery NADA
Multiple amulets of focused healing double as totemic instruments. While waves of calming tonal vibrations are summoned to regenerate one's healthy system balance, negative spirits and suffering are driven out by the shaman's rituals.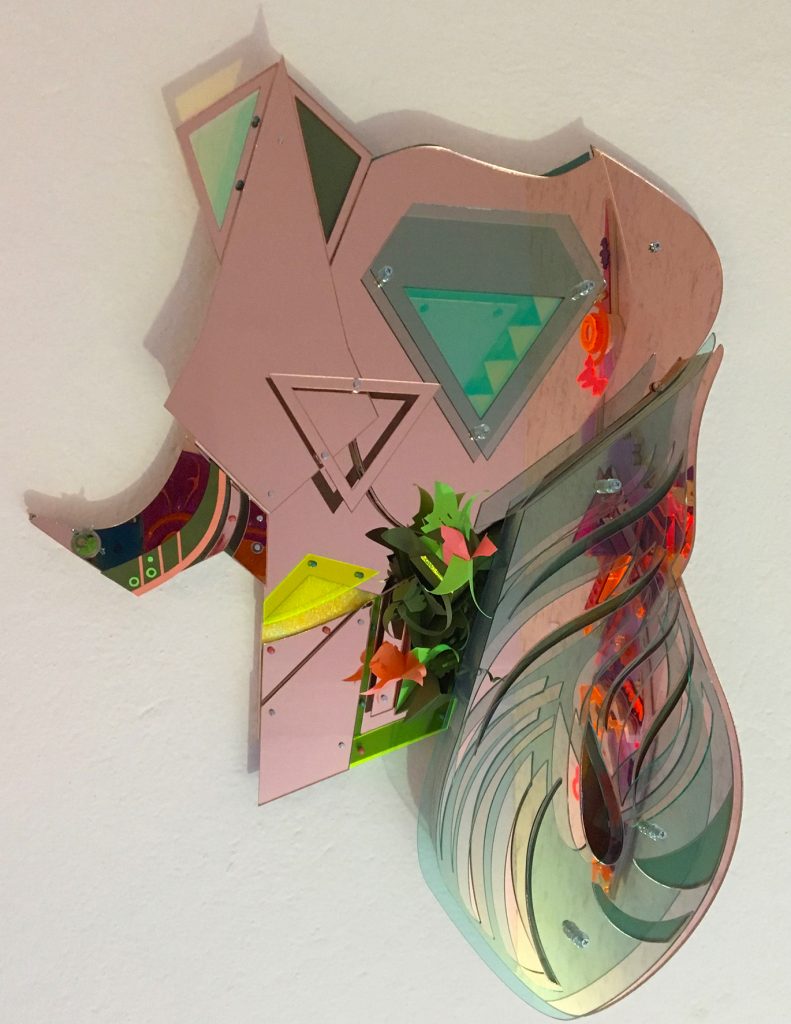 10 Annie Amelyte Kim Independent Artist Project Satellite
Flawlessly cut materials gleam, salubrious and eternal. Across layered sheaves and mirrored shapes, lilliputian windows peer into the future. A sprig of synthetic vegetation pushes up through an edge's seam, echoing nature's tenacious proliferation. An uncanny yet pleasant dejá-vu sensation permeates our gaze of tomorrow's aesthetics.
Top Ten Perennial – (established to legendary)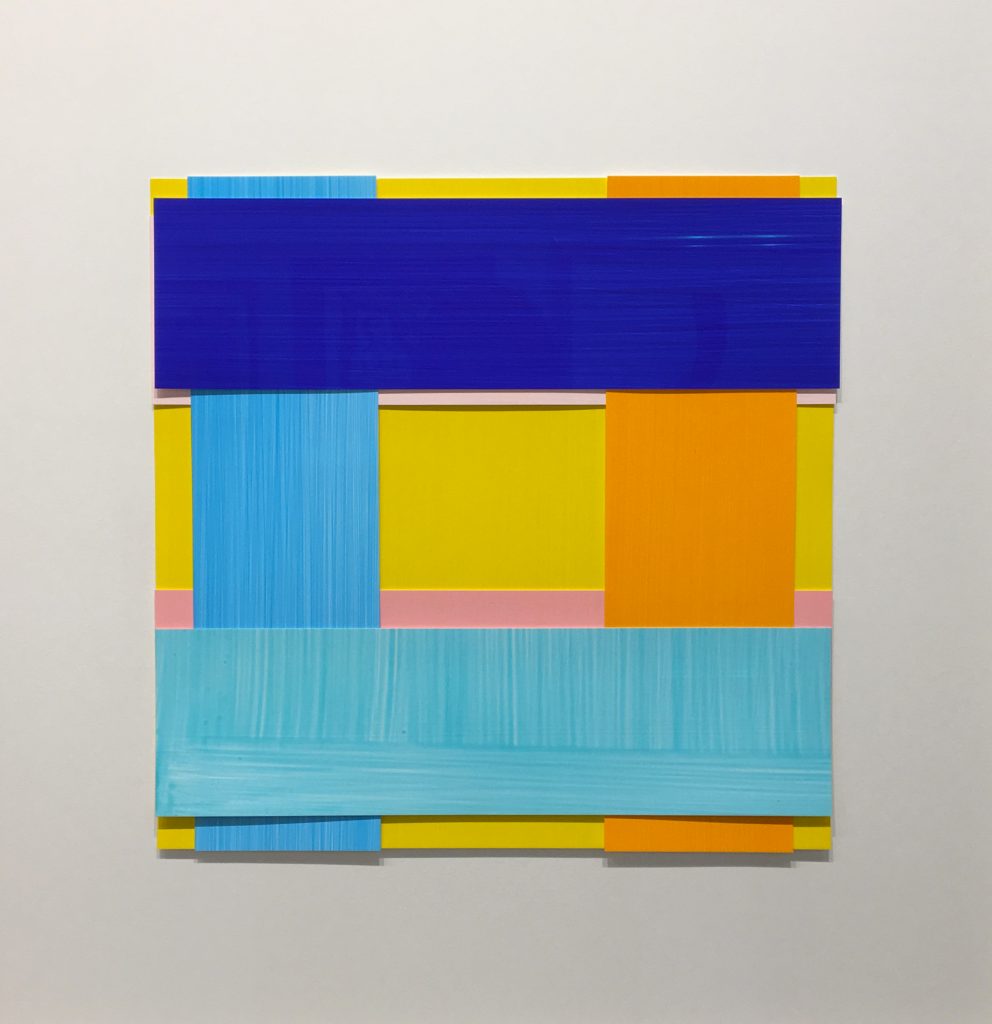 1 Imi Knobel Ludorff Art Basel
Layered ocean-horizon, patterned-color fencing is squared against the sun.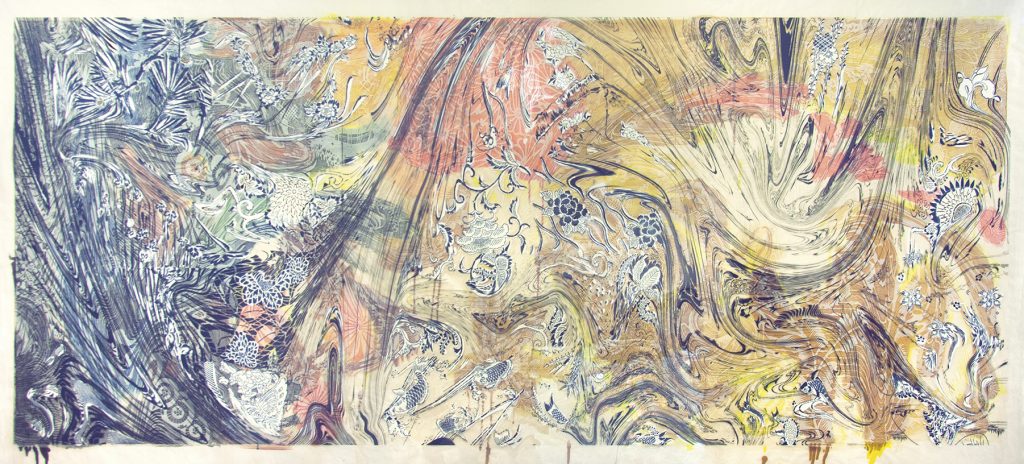 2 Judy Pfaff Tandem Press Ink Miami
Bucolic delftware patterning is subjugated by time-space distortion of quantum-particle spookiness. Turbulent winds whip and distribute glutinous paths of rearrangement.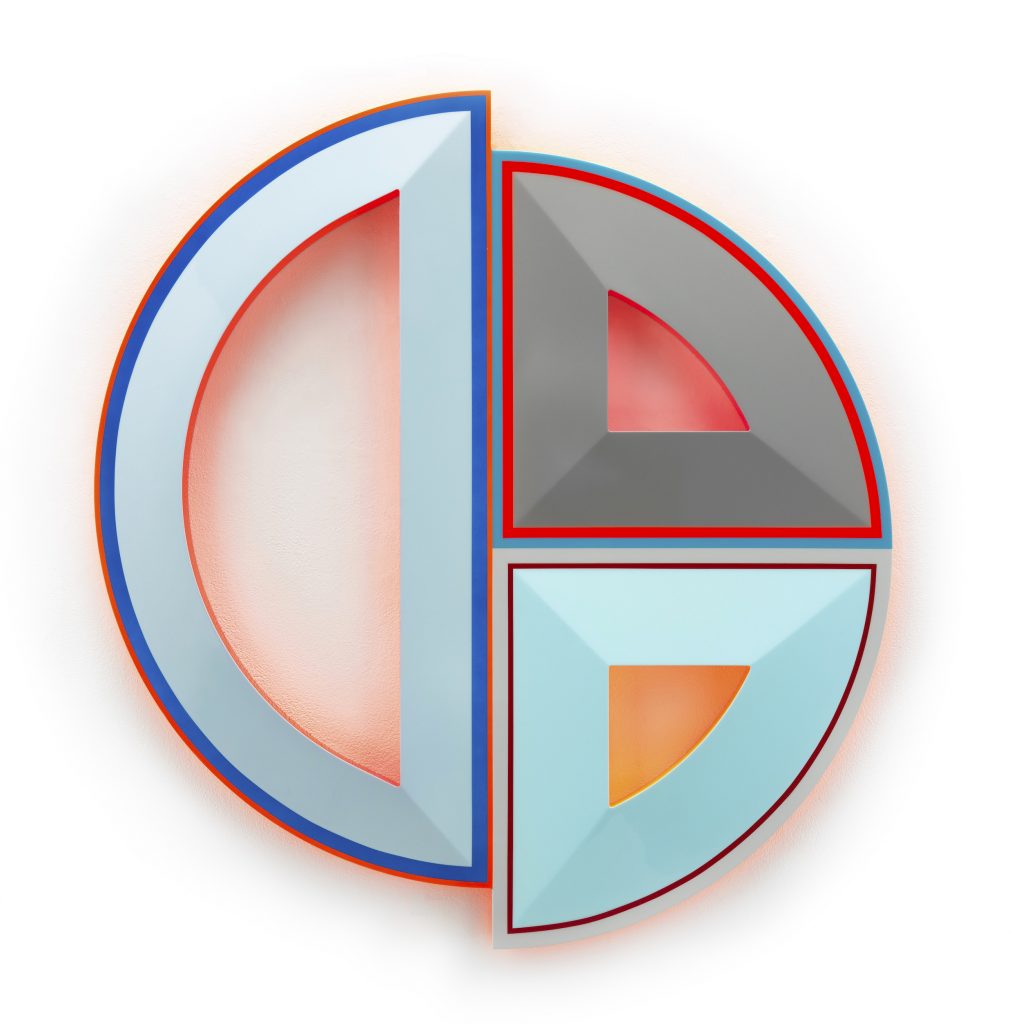 3 Beverly Fishman Miles McEnery Gallery Art Basel
A high-octane surface exudes an inner illusion of stability. Racing stripes sport a "Formula One" confidence, projecting endurance and speed. Beneath this illusion, edges glow abright with a fluorescent warning.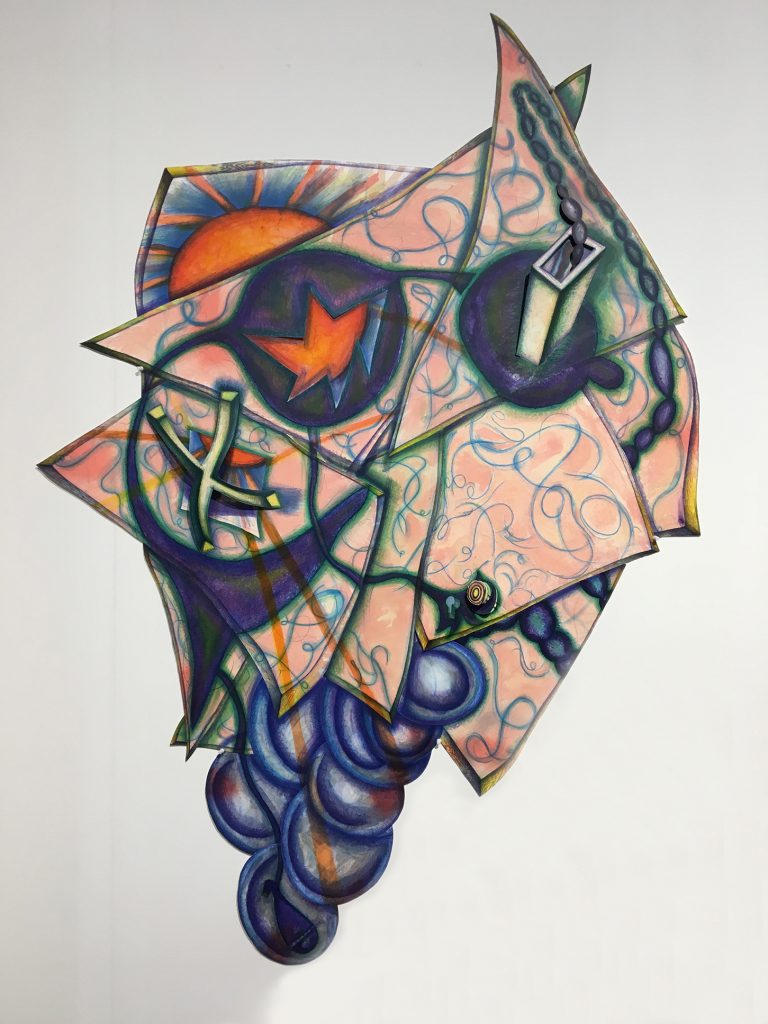 4 Elizabeth Murray ULAE Studios Art Basel
Animated surface map attempts to distract but ultimately directs to a fairy-tale pygmy structure and pop-up existence.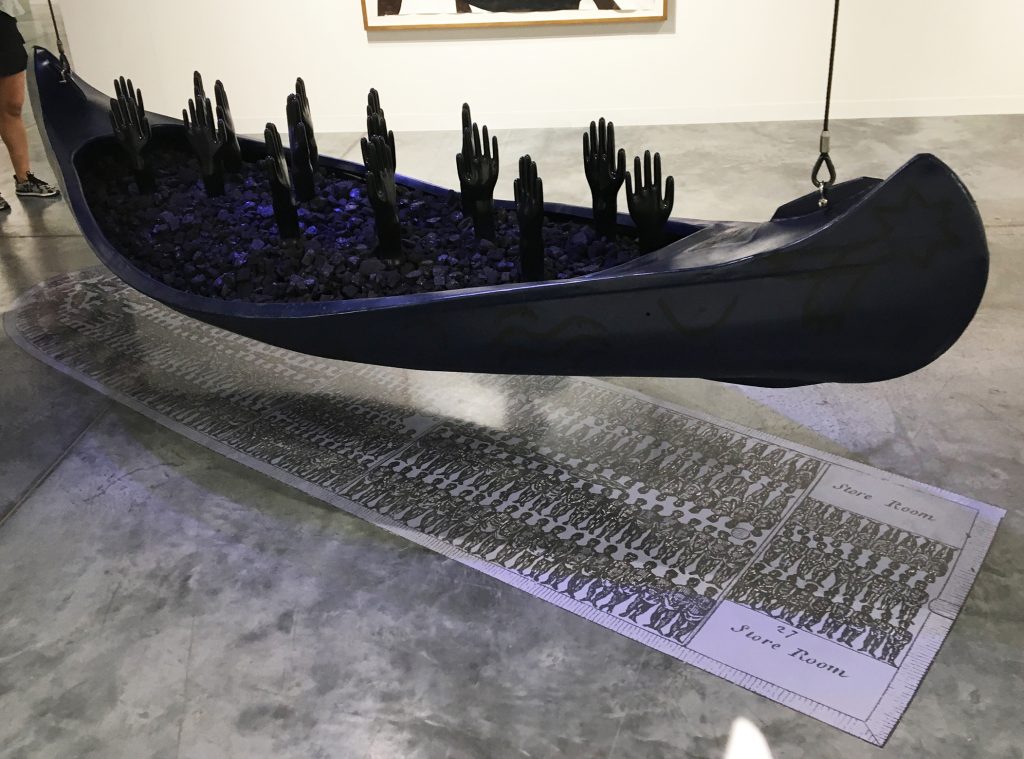 5 Betye Saar Robert Projects LA Art Basel
Replete with once stolen spirits of humanity, a crowded ghost vessel of remembrance glides over a map of slave-worker shipping placement. The horror…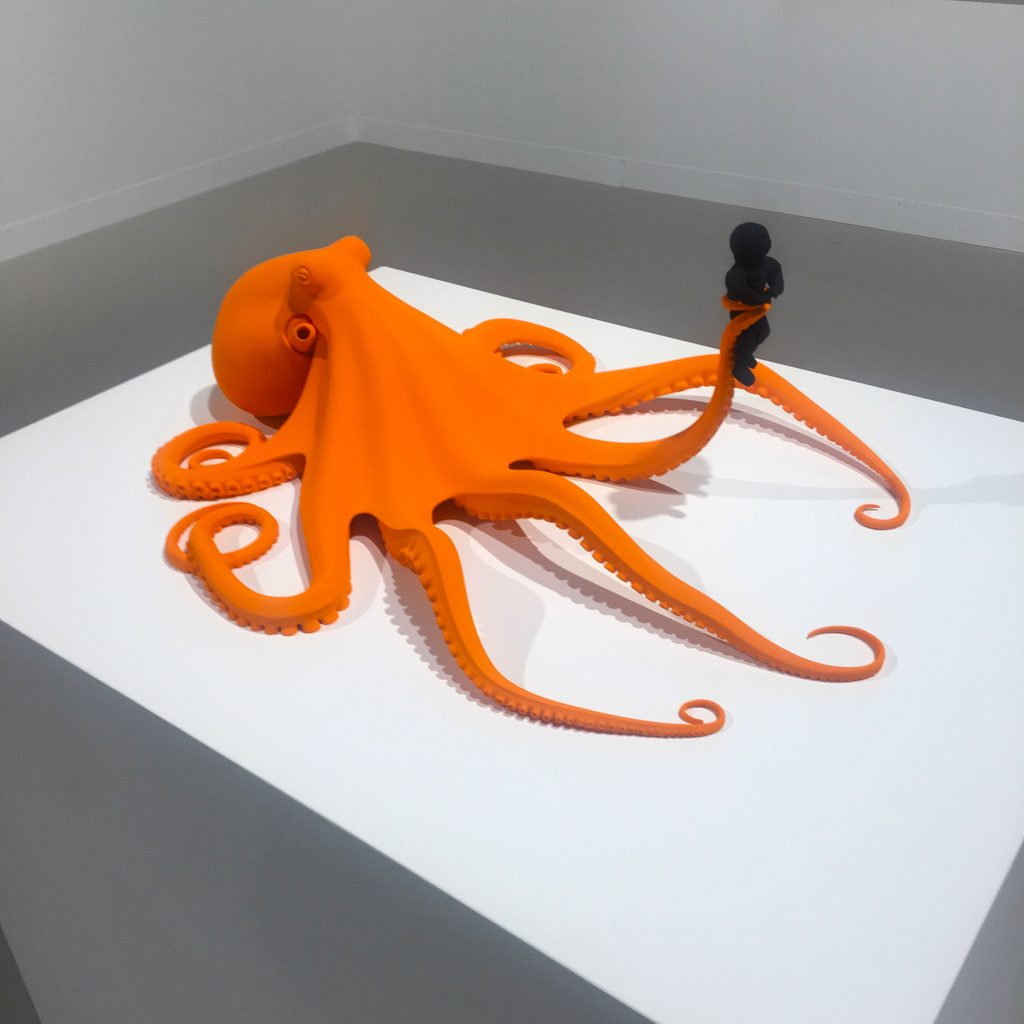 6 Katharina Fritsch Matthew Marks Gallery Art Basel
Held up as a prize, an alien form of life captures a bubble-head figure. Legged, leveraged carnival-contrast ensues.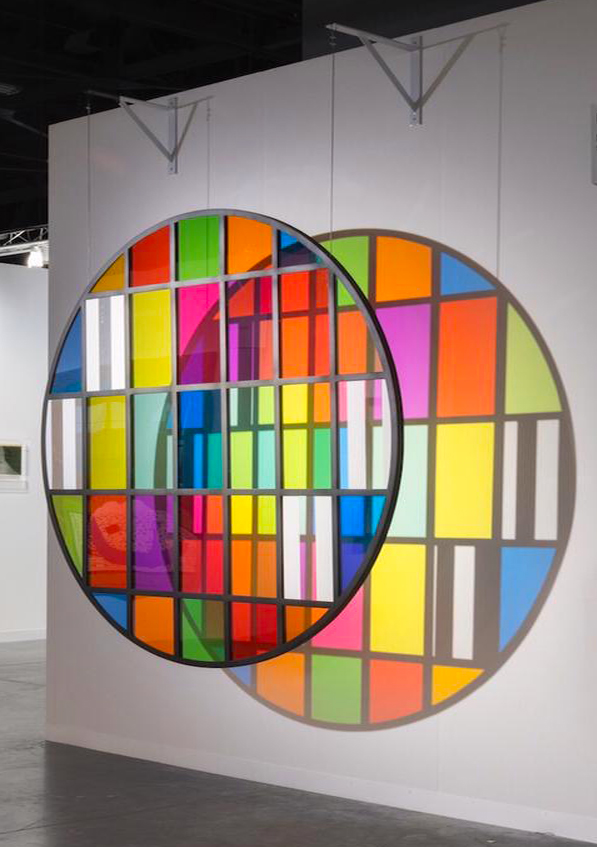 7 Daniel Buren Galeria Nara Roesler Art Basel
A doppelganger blazes a reflection of resplendent candy-like hues. Both planes appear equal until we ferret out four panes of a probable double-slit experiment. Light here takes on all its elusive wave-particle duality. When observed, white becomes the new black.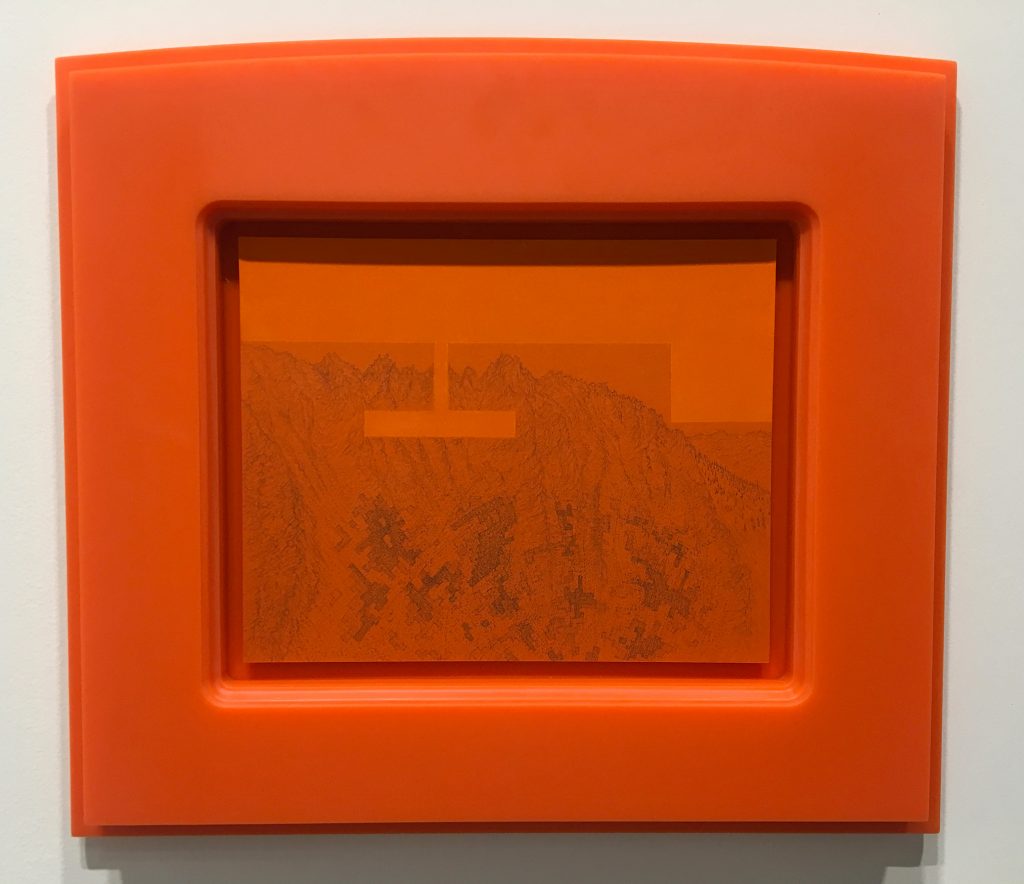 8 Matthew Barney Gladstone Gallery Art Basel
Hued with Home Depot orange, a data-visualization appears within an injection-molded frame. Channeling a futuristic Etch-a-Sketch, a machine-like illustration conveys the majesty of a mountain terrain.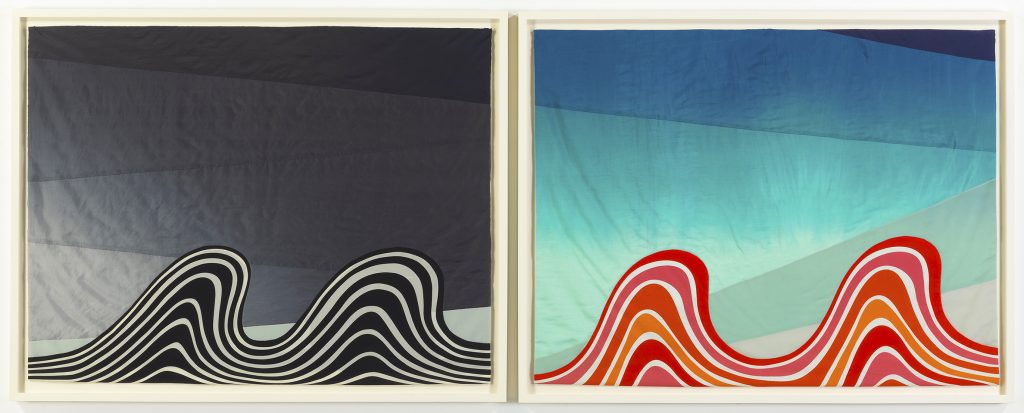 9 Louise Bourgeois Carolina Nitsch Art Basel
A comparison forces recognition of the limitations of visibility across the electro-magnetic spectrum.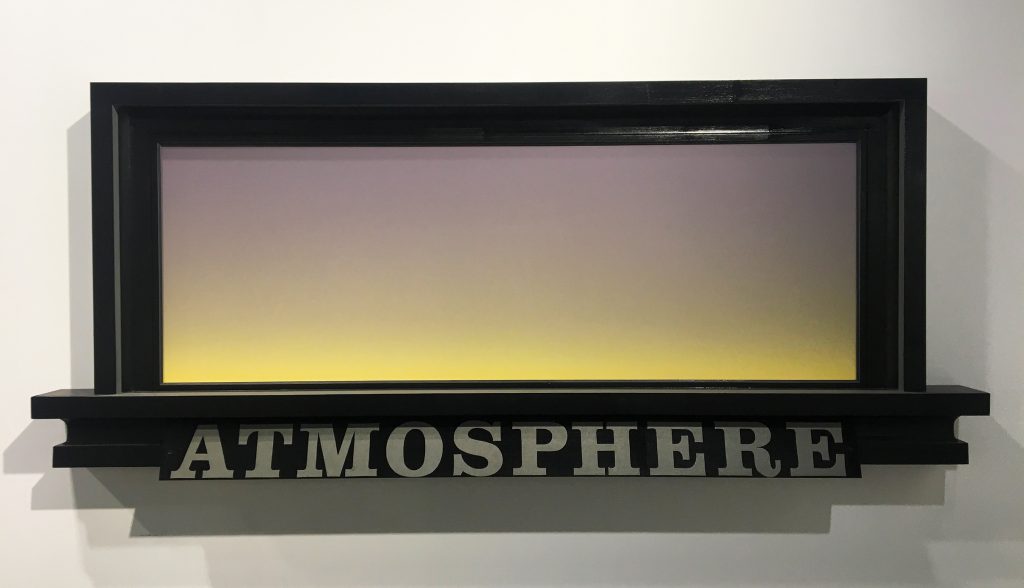 10 Neil Jenney Barbara Mathes Gallery Art Basel
Like a pane out of the periodic table of emotional color, the window-like frame becomes a titled museum display, referencing tomorrow's visually empty sky, today.