The Work of Bassmi Ibrahim, Dellamarie Parrilli, Victoria Lowe, John Lyon Paul, and Anne Marchand https://bit.ly/ccpunimakgrp
by Dominique Nahas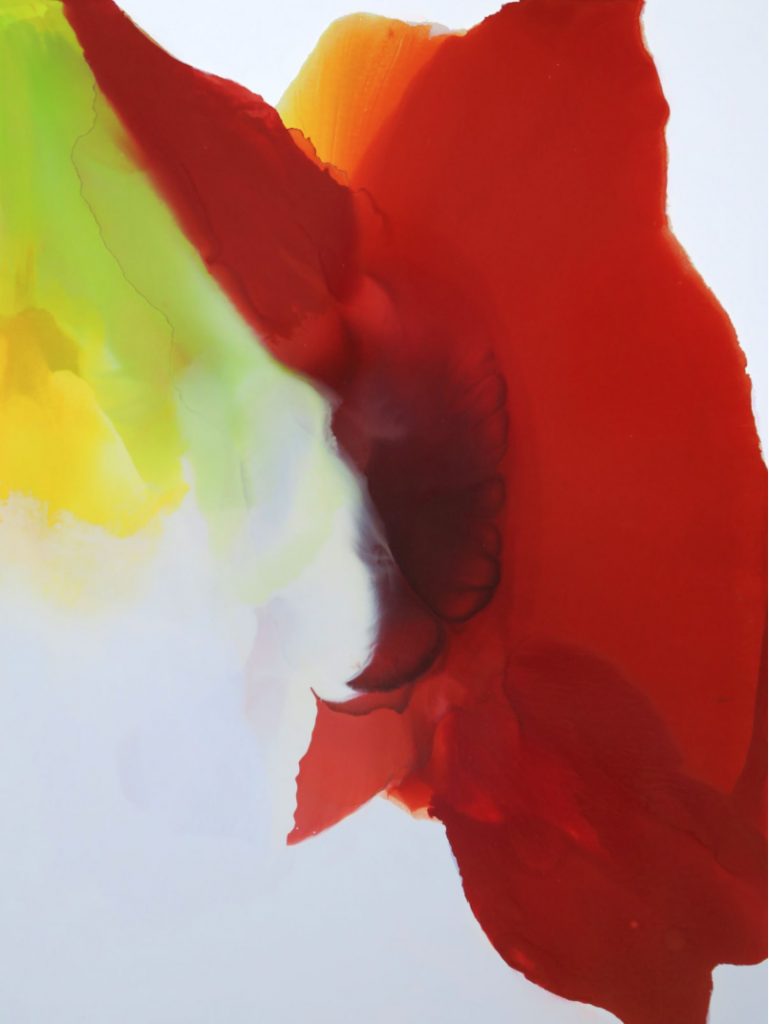 Bassmi Ibrahim, Dellamarie Parrilli, Victoria Lowe, John Lyon Paul, and Anne Marchand are our universe-makers. To place their highly differentiated abstract aesthetic visions together so that they seem to react and inspire each other reminds me that this exhibition of visual persuasions is perhaps like visual chamber music of individual voices, heard collectively. These individual voices, passionately unique, create indelible experiences for the beholder.
Bassmi Ibrahim's Isness series are meditatively induced visual exaltations (he would perhaps call his artworks "emanations" as they draw you into his soul-world). Using giant soft Chinese brushes Bassmi creates extraordinarily suggestive, sonorously layered liquid forms – entities possessing, seemingly, individual personalities. Each softly shaped abstract form, like a taxonomic laboratory specimen plucked out of an imaginary collection of gigantic organisms, floats in stillness, on an undifferentiated white expanse. Taken together Bassmi's color fields are paradoxical in appearance – mesmerizingly so. Vaporous, veil like yet robust, his open-ended forms easily elicit the suggestion of after-image contours of a flower or a sea creature, or of an air-bound and fleeting entity.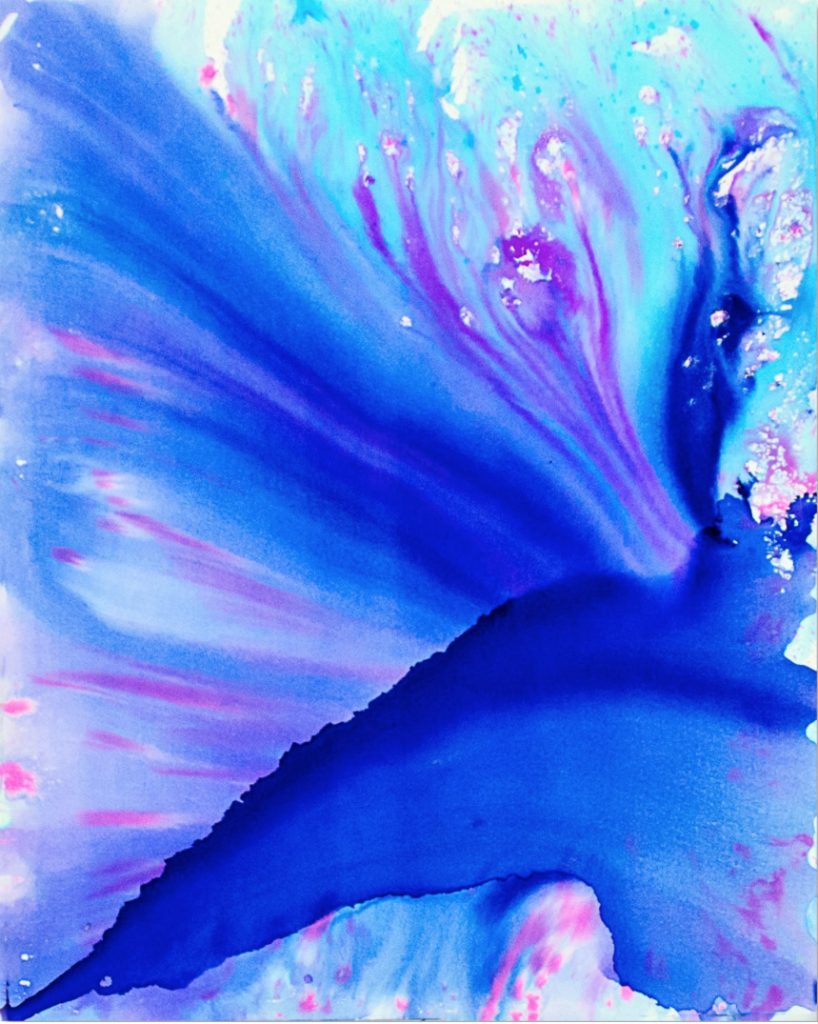 Dellamarie Parrilli's painterly abstractions are compositions that are all at once structured, experimental and playful. Works such as Blue Iris and Heart Connection (both 2016) bespeak of a vision that passionately attempts at grasping an essence, a central nature that is then extended outward from centrality to peripherality. In later works produced in 2017 as in Aperture, Seek, and In Search Of Parrilli creates painterly emanations suggestive of energetic systems whose intensely colored paint strokes are thickly layered to create the illusion of relief, a dimensionalized world of gritty punk- lacework.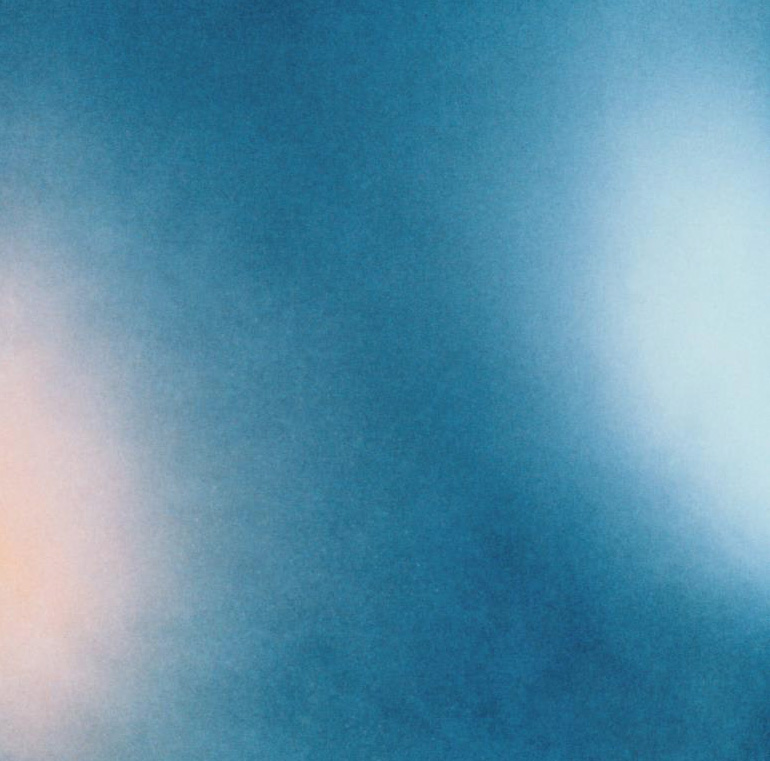 Victoria Lowe's exquisite works on canvas and on paper glow with saturated auras and colored coronas. Her Ener Space series of giclée prints have a rapturous other-worldly quality that seem to ask how do we experience, how do we dream, how do we conjure up the immateriality of time and space as well as of timelessness itself? Lowes's abstract realms suggest purely eidetic manifestations of ambient becoming, of boundless expansion. Equally marvelous her artworks are so radically reduced and understated they seem to resonate with moments of quiet revelation.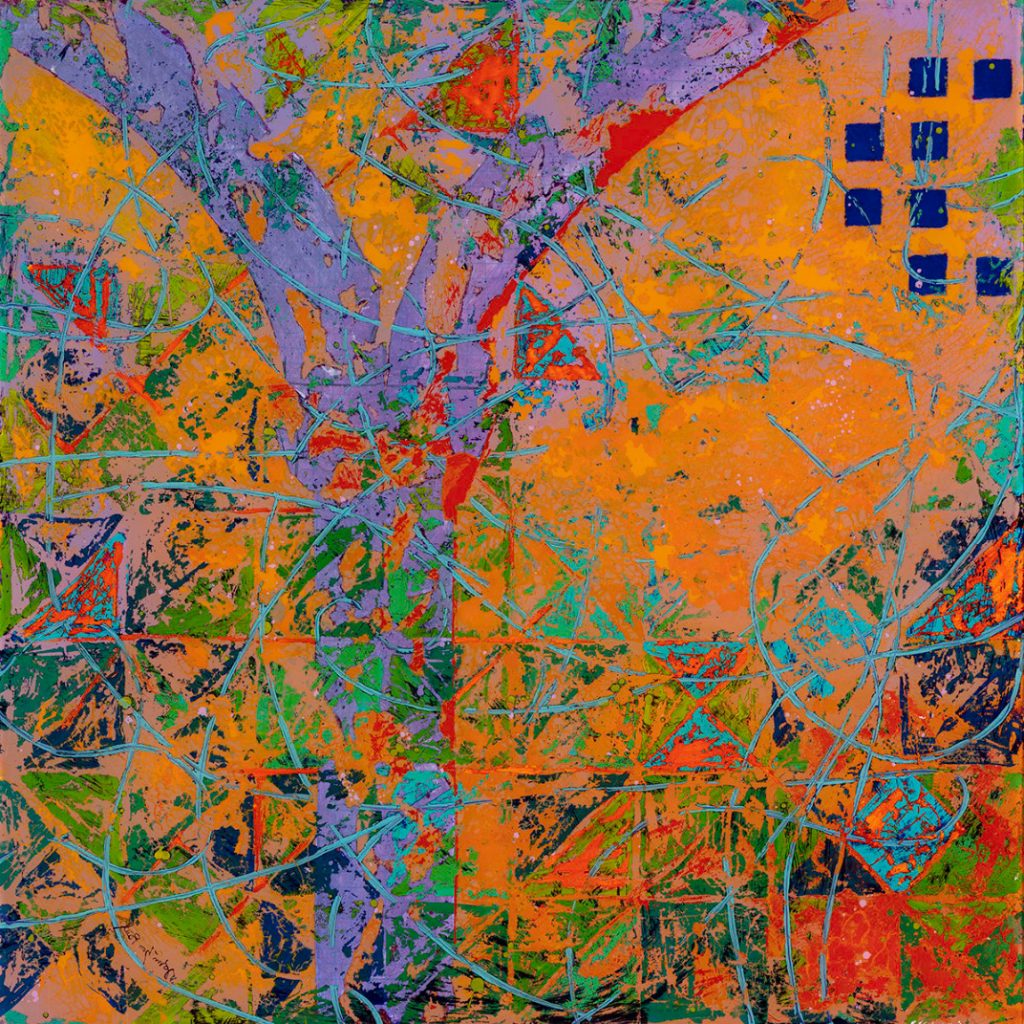 John Lyon Paul's immersive abstractions painted on glass seem to be meditations on the tension between dispersed fragmentation and harmonious togetherness. His combination of illuminated micro-spaces and patterns recall filigreed intervals and retinal floaters that have the ethereal radiance of stained-glass windows. Paul's artworks are hushed visual meditations as well as measured reflections of possibilities.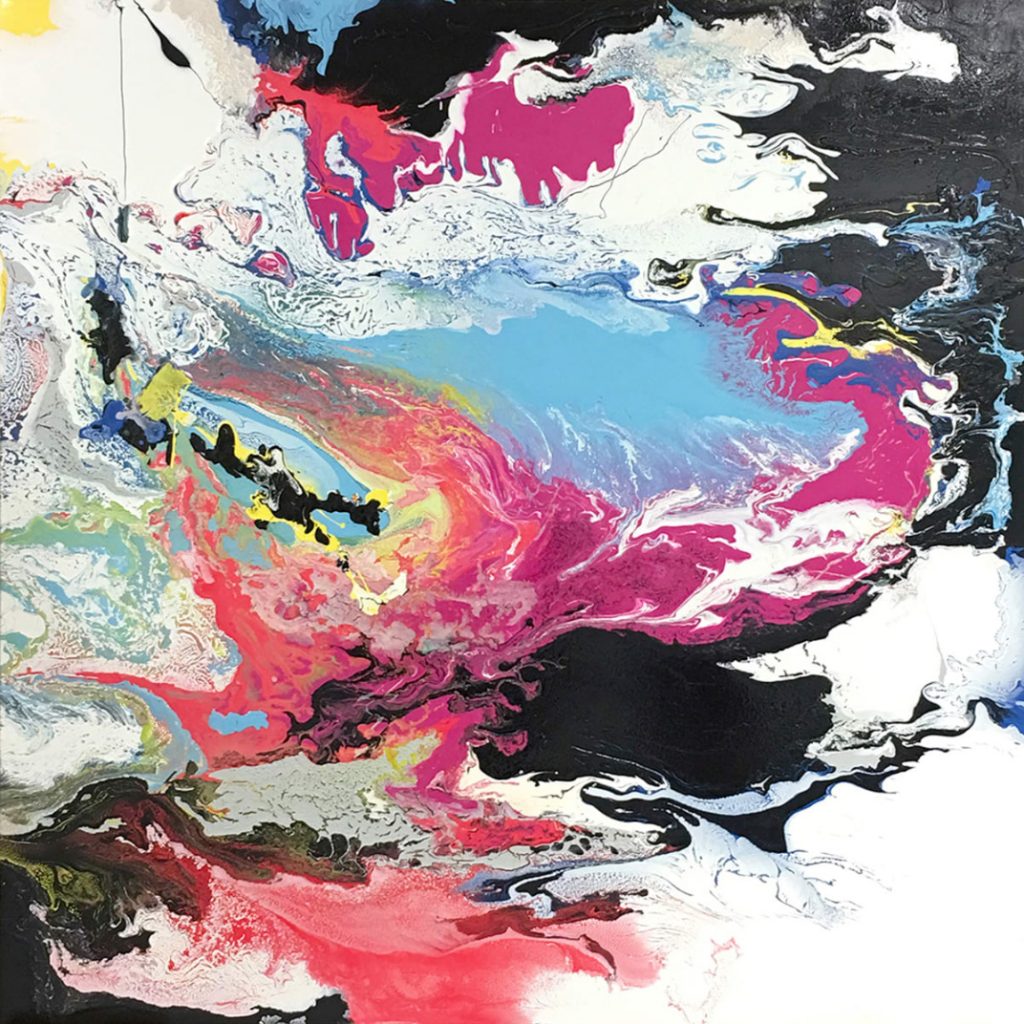 Anne Marchand's colorful aesthetic vision is an involvement in an overall sensibility that delights in an abandonment to sensuous immanence and no small sense of mystery. One senses an enormous physicality in this work. As in Overview Effect (2019) Marchand conveys a near-ecstatic concern animating universes of swirling, congregating, interacting forms. The artist's acrylic, enamel, and ink brushstrokes constitute veils and swathes of colors comprised of different viscosities. They converge in a play of presence and absence on what might be immense, restless fields of time and shifting space.