Van Der Plas Gallery, New York City – April 9 – 29, 2021
by Christopher Hart Chambers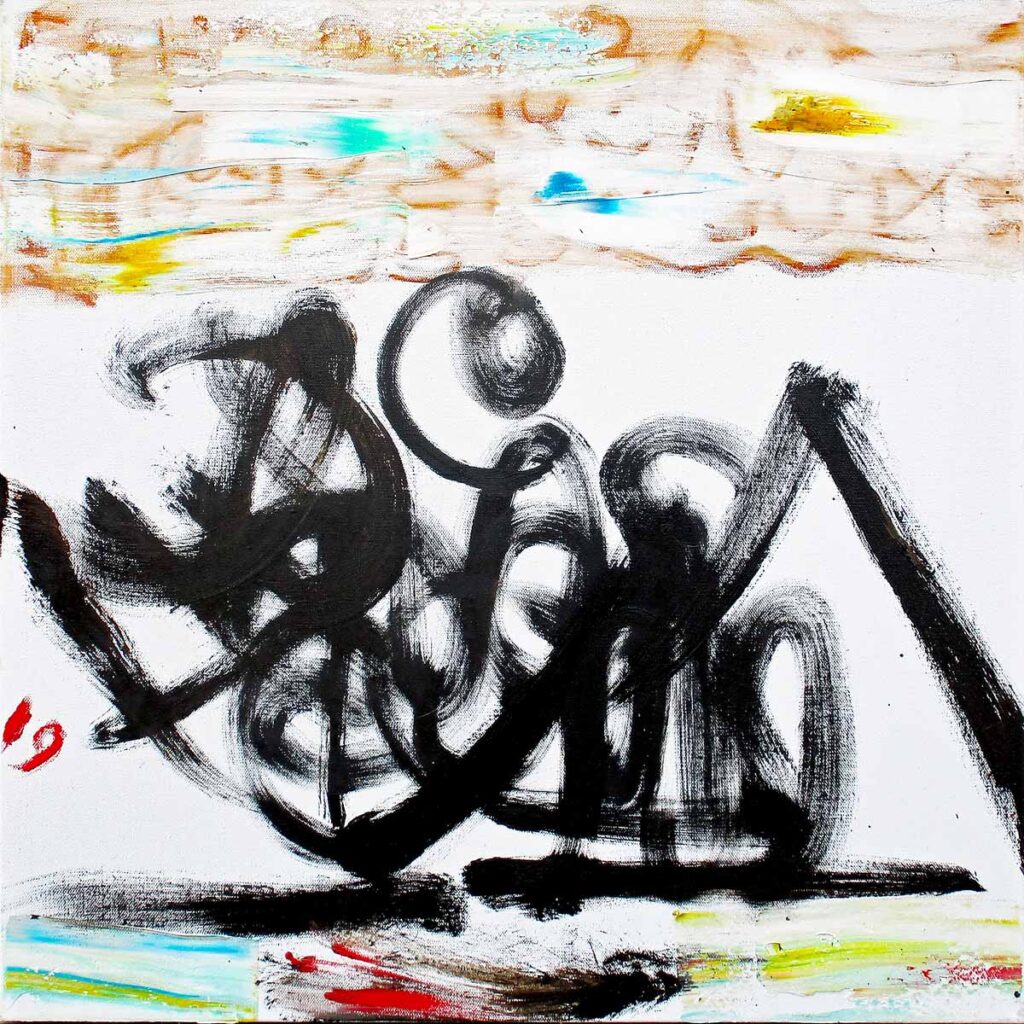 Scot Borofsky was born in 1957, raised and still lives in Vermont. Since the mid 1970s he has traveled extensively throughout the Americas, and the influence is salient in his artwork. Borofsky attended the Rhode Island school of Design. Like several other street artists, when he moved to New York City after graduating, he found his art school learning dry and lifeless in comparison to the visual stimulation blooming on the urban streets – that was not yet even considered art from whence he hailed.
Other influences are Ancient Asian works and African masks, resulting in an assortment of symbolic motifs rendered in a simplistic, stick figure-like format that lends itself well to his signature street art style; a recognizable and readable alphabet that is his own language. His street art and studio practices grew and merged together as demonstrated in this current exhibition on the Lower East Side of Manhattan. The show consists of recent collages and an overview of oil paintings from the past couple of decades, comprising tangled linear elements over fields of color. This is his first solo in 22 years. In his first few solos Borofsky employed mostly found materials. For his show at La Casa Nada on Rivington Street in 1984 almost all of the materials came from the burnt out, rubble strewn vacant lot directly adjacent to the hard scrabble gallery. Those pieces were obviously more sculpturally oriented, yet the same cobbled aesthetic is still evident in his more recent works.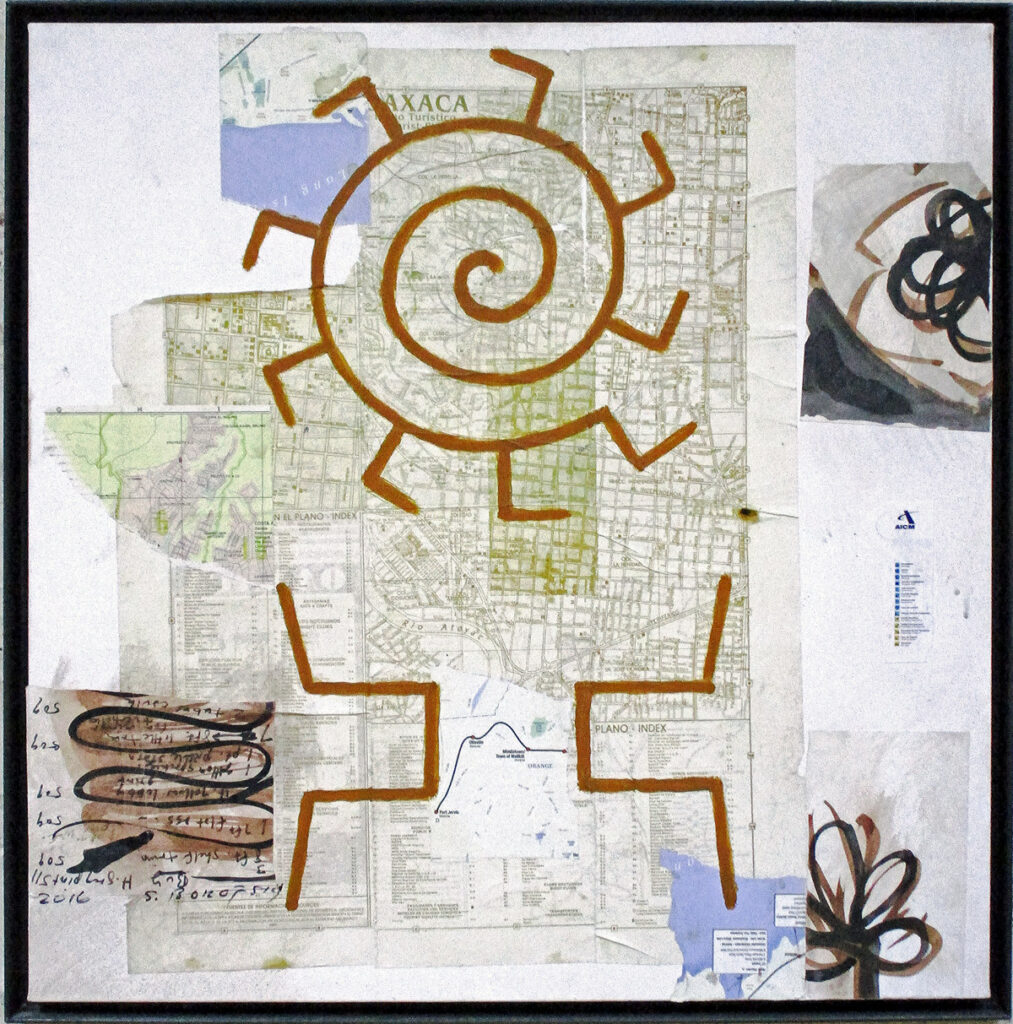 Borofsky was among the first dozen or so artists to make the streets their primary venue and his savage large scale paintings on the streets of grisly animals and abstract motifs representing natural elements became iconic images for the East Village during the 1980s. It is important to note that these were unsanctioned murals in spray paint, some taking all night. Taking the cue from graffiti artists, but coming from a completely different school of thought, the pioneers of street art set a new standard for artistic activity, questioning the commodification and consumeristic notions of what is or is not legitimate art and how one might go about it. These ideas have grown from a few radicals on the Lower East Side risking arrest to a world wide phenomenon including corporate sponsorship. But that is certainly NOT how street art started, and sponsored murals are not of the same spirit or energy that drove the movement in its incipience.