Interview by Emese Krunák-Hajagos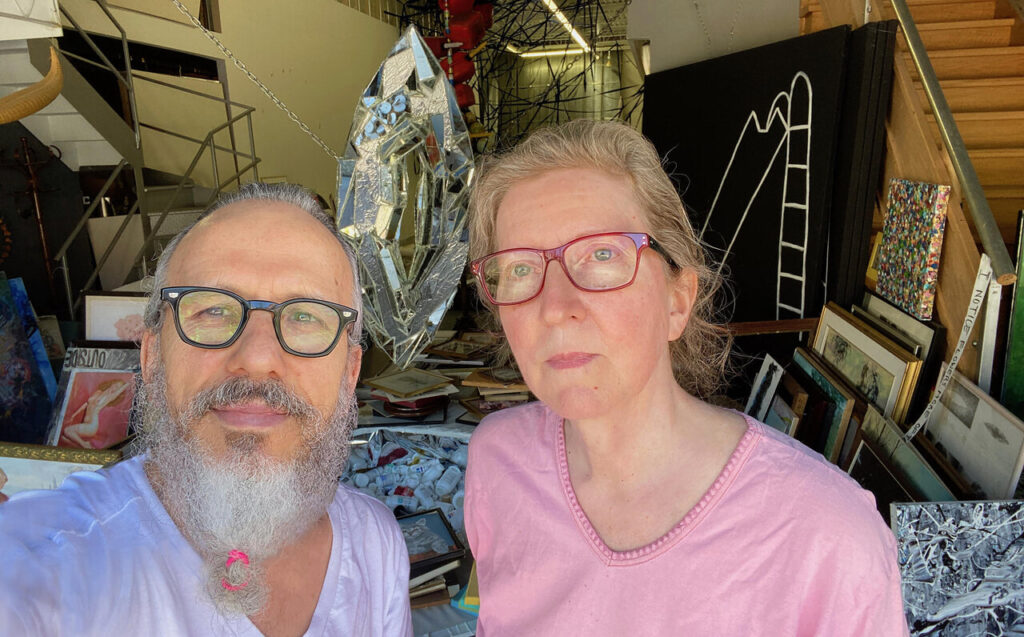 On the occasion of the 10th anniversary of Toronto's Robert Kananaj Gallery Emese Krunák-Hajagos (EKH) interviews Robert Kananaj (RK) and Roberta Laking Kananaj (RLK).
EKH: You first opened your doors in the summer of 2011. Ten years is a long time in a gallery's life. Looking back at it what do you think was your greatest accomplishment?
RK: Giving and receiving as we morph in sharing brings up the gallery's vision.
EKH: In an earlier interview you said that the gallery was intended to be the extension of the artists' studios. Does that still apply?
RK: That has always been very much so, to the point now that the artists have the upper hand of the gallery's extension.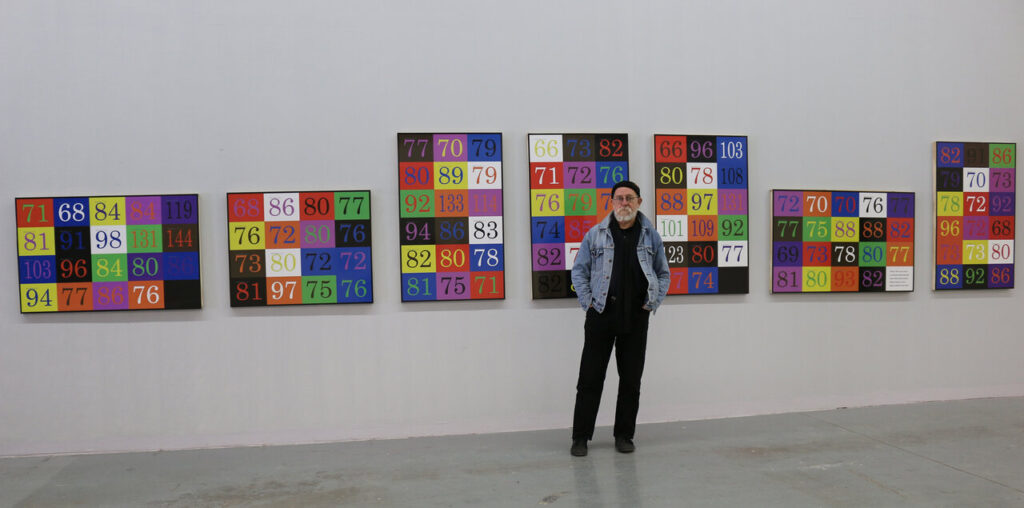 EKH: Your choice of artists seems to be very unique. Most of the installations you show are one-of-a-kind, like Oscar Figueroa's collection of Slides (2018) or his multimedia exhibition BLUE (2020), the installation by Raffael Antonio Iglesias (2018), Bruce Eves's works, Istvan Kantor's mural on the exterior wall of the building as part of his exhibition Etude To Asylum (2015) and his performances, among others. How did you get to know these artists and curate their shows?
RK: It's the easiest part to find artists in the endless pool of artists in the city and beyond. The only sensitive work is to place certain emphasis as the gallery carves a path moving along.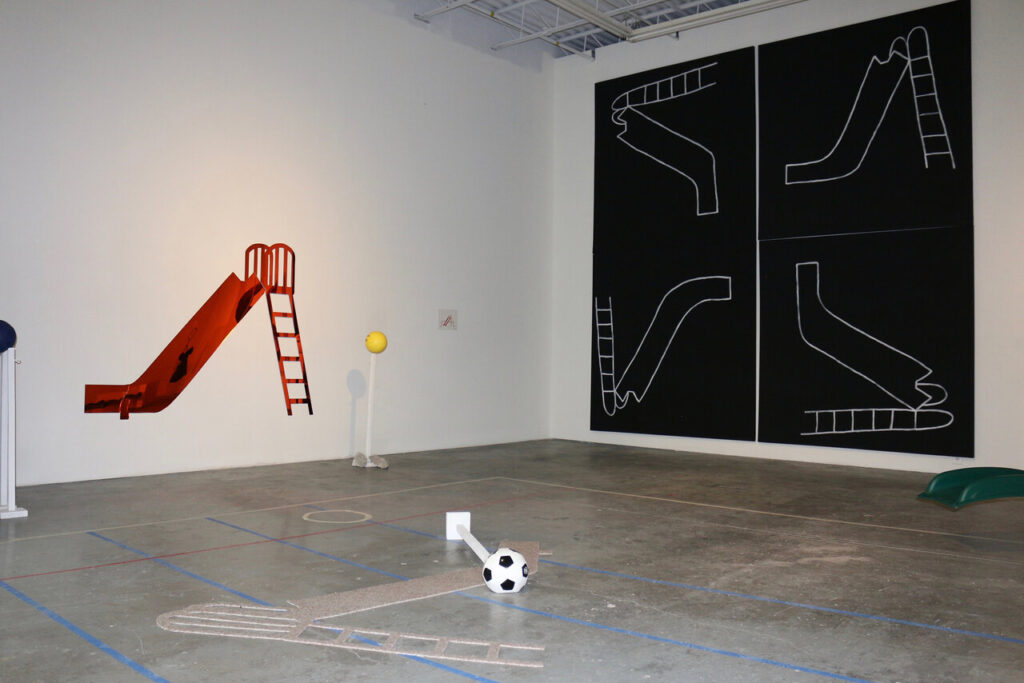 EKH: You are a sculptor and your installations like Garbage Heaven (2014) or State of Being (2016) fit well into your programming, as they are challenging. Please tell us more about yourself as an artist.
RK: I think of the artist in me as being always present in the gallerist as we morph into being. Life schools us via art to ease our existence, with its unpredictable pulse.
Being in service of the gallery has been an art form to me. I treat the gallery's life as an art project in itself; the only thing is, you can't claim it as an object, but as an experience in the making. It has been the activism that incorporates many elements in my artistic vision that had been suppressed in my upbringing as an artist: liberating me traditionally, conceptually, allegorically, metaphorically — elements always present in my object-making.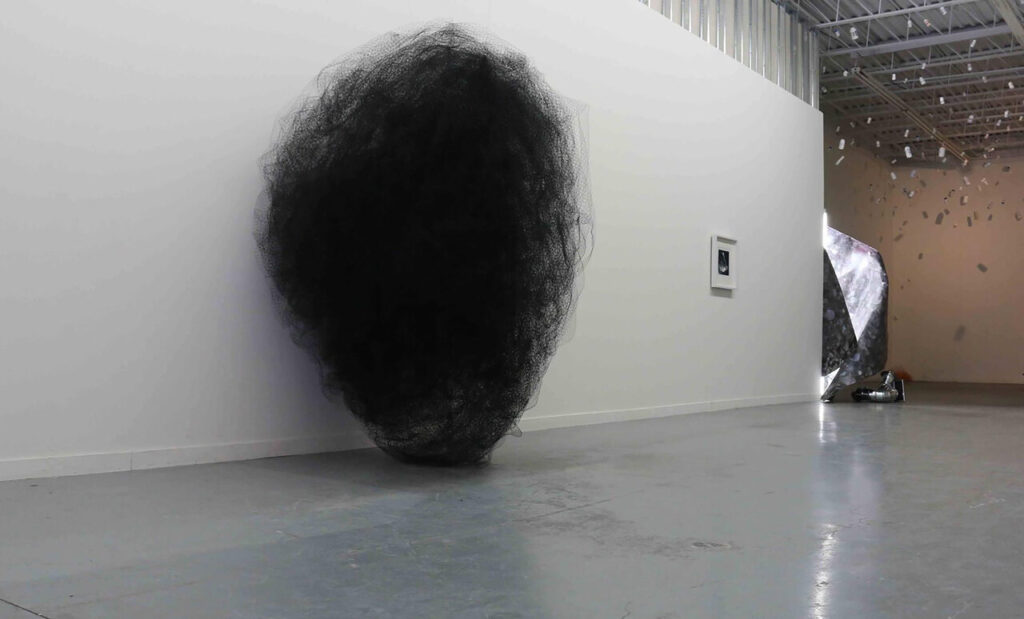 The running of the gallery has taught me quite a bit about both simplicity and complexity within the environment that we all share. With the gallery, I have revisited the same places and states of mind, taking a chance to break from certain traditional ways not only of thinking, but of doing and perceiving as an artist.
EKH: You had an artist-in-residence program during which Francesco Albano's workshop was placed on the top floor, above your show, followed by his amazing exhibition After Grünewald (2016). Will you continue this practice?

RK & RLK: Since then, we have had residencies involving artists from within Ontario: Raffael Antonio Iglesias, Tess Martins, Natalia Laluq. They camped out at the gallery for periods of time and worked in the space during and after hours to mount their shows.
The future is loaded with uncertainties brought by the pandemic, so we move with the new normal as that "maybe."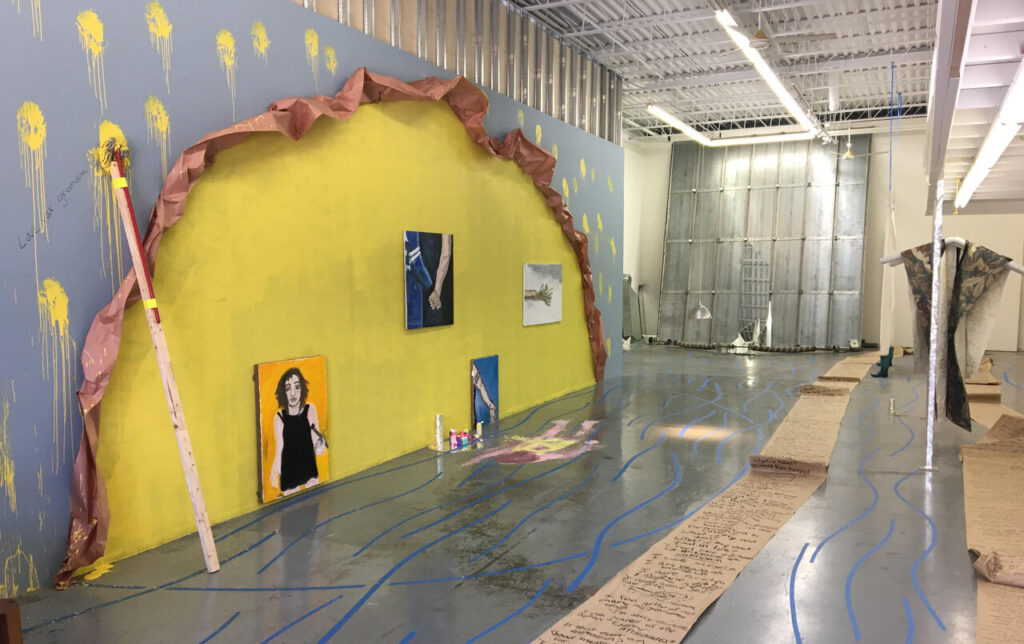 EKH: You moved into this spacious gallery space on St. Helens Ave before this area became an artistic hub. In September 2018, MOCA reopened nearby and many galleries have now relocated to the Lansdowne/Dufferin area. How has this affected you?
RLK: We saw a noticeable increase in weekend traffic as people came to see MOCA and then explored the surrounding area. Pre-pandemic, there were also a lot of visitors from outside Toronto, and from outside Canada.
Since 2020, many people moved into the area and now work from home. They were surprised to discover that there are many art galleries within walking distance. Because of the lockdowns, they had seen only the closed doors of industrial spaces.
Many people now pass by during the day, and with our roll-up door open and an ongoing garage sale project — "Social Commentary", they feel comfortable coming in to see, experience, and buy the works on display.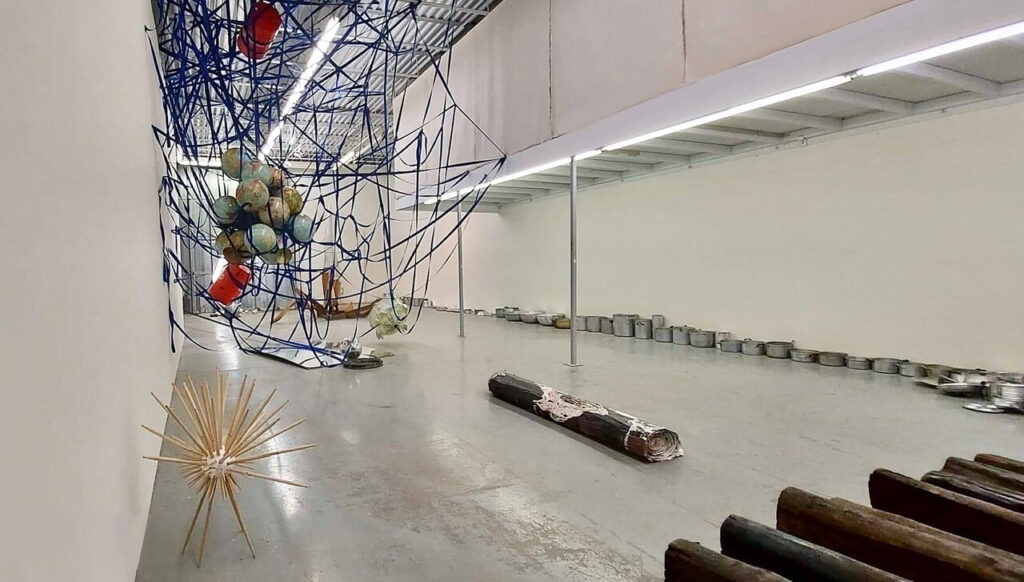 EKH: What was the most difficult situation you faced during these 10 years? How did you overcome it?
RLK: When it became clear that our first location wouldn't work long-term, we needed to find a new space — preferably larger and still in the same area. Many of the old industrial spaces were being snapped up by developers and big tech firms. It was a blessing when Robert biked past this building and spotted the 'For Lease' sign, and the door standing open. We have been here ever since.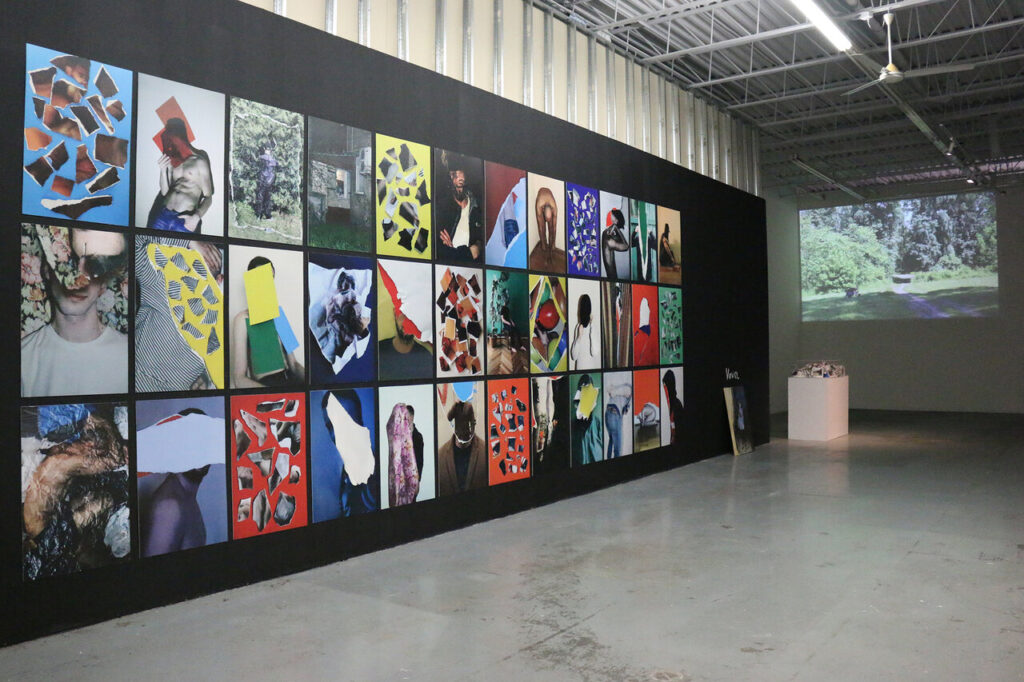 EKH: What is your most ambitious dream for your gallery? Have you fulfilled it?
RK: I didn't have any dreams for the gallery, but I have created and fulfilled quite a few dreams during the gallery's existence, revealing to myself a project that lives independently, as an artwork does, from the artist who creates it.
EKH: It is said that if a gallery survives the first 10 years it will last for a long time. What are your future plans?
RK: We never considered the gallery as a means to anything. The gallery has a life of its own and we just provide that. Curiosity and openness are as they were when we initially opened the gallery. From the beginning it has been a gesture of goodwill.
RLK: For now, we keep the door rolled up when the weather permits, and welcome people in.
Robert Kananaj Gallery, 172 St Helens Avenue, Toronto. Gallery hours: Tue-Sat 1 – 6 pm. Images are courtesy of Robert Kananaj Gallery