by Christopher Hart Chambers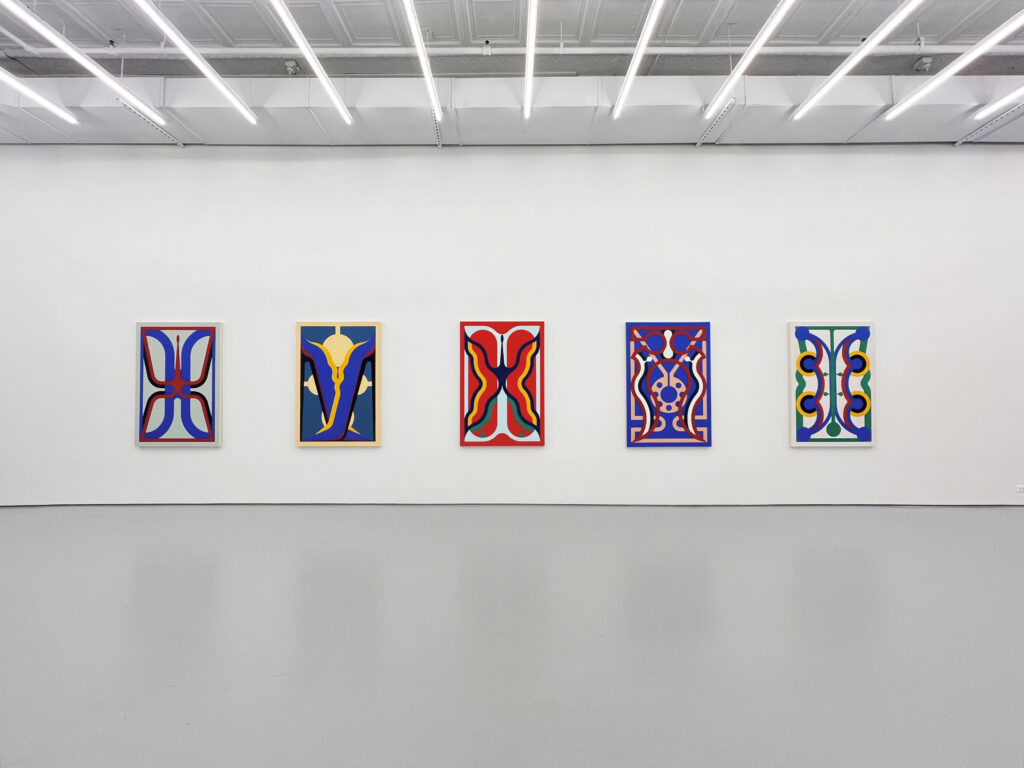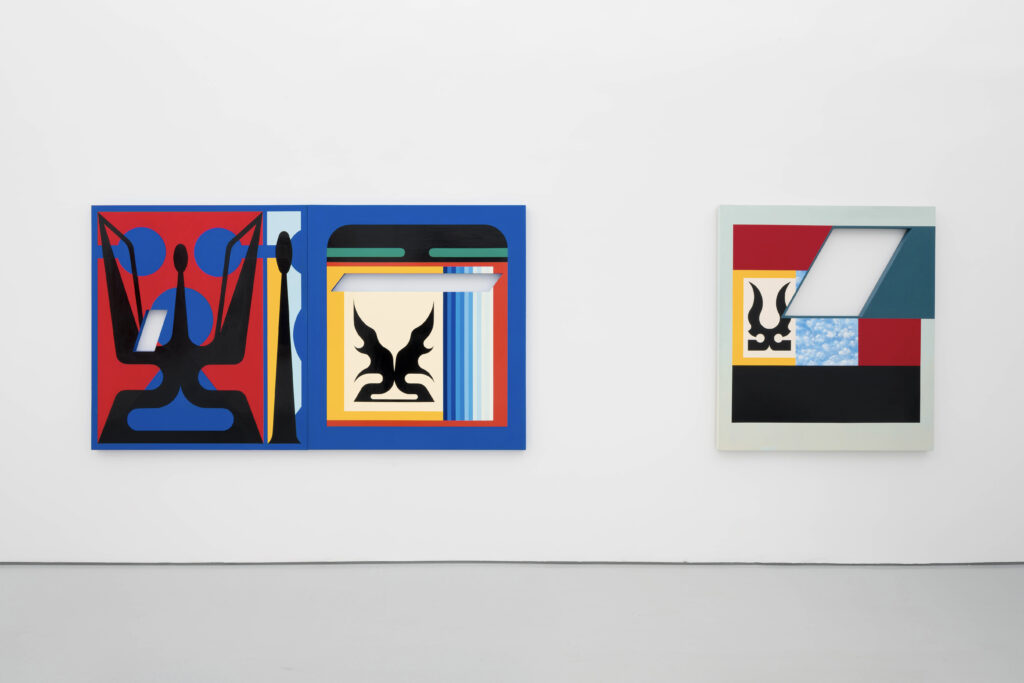 Francesco  Igory Deiana's  exhibition comprises three different mediums and several entirely disparate approaches to art making: drawings, paintings, and sculptures. The salient unifying feature is that all of the work is exquisitely well crafted. The paintings, which make up the bulk of the show, are rendered in latex and acrylic in solid bright colors, for hard edged abstractions with strong, simple graphics. Ribbons of color, some shiny, some matte, wriggle down and across the surfaces. There are emblematic wings that might be borrowed from a Bavarian crest and stylistic serifs flare off in the otherwise essentially symmetrical compositions. In the back area of the gallery one larger and one smaller painting face each other. These two portray folding screens adorned with various abstracted motifs.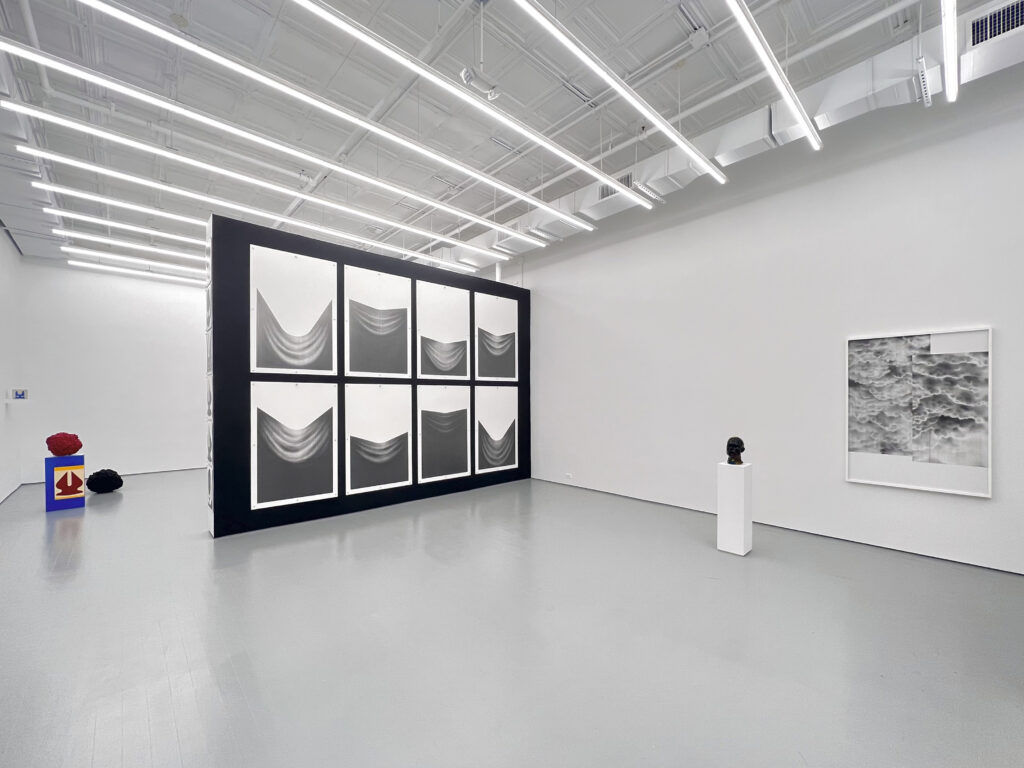 The monochromatic graphite drawings are backed with smudgy cloud formations like shimmering or dappled light. Atop this parallel vertical straight lines run about an eighth of an inch apart, like piano strings, twinkling in and out of the gloaming hypnotically. They are poster sized vertical rectangles; hung in a grid four across and two high. The imagery is cut off midway in a crescent so that the way they are displayed one has to either bend down or be very tall to look at either row straight on which forces the viewer to experience them peripherally and swoon a bit with the illusionistic Op Art effect.
There are fewer sculptures: a couple of globes resembling balls of wool and a cast, pigmented resin human head. It is not clear what ties these pieces in thematically with the rest, but in its gestalt the display is entirely appealing and sensually gratifying.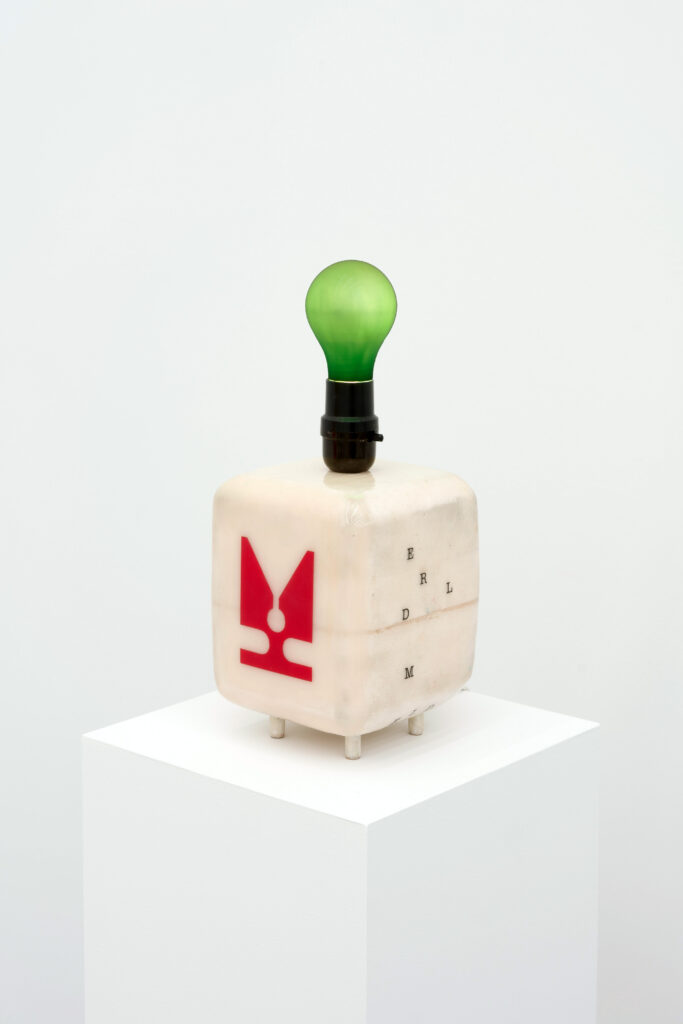 Francesco Igory Deiana: CRAZY ANGEL at Ruttkowski;68, New York City from April 7, 2023 to May 13, 2023