by Jen Dragon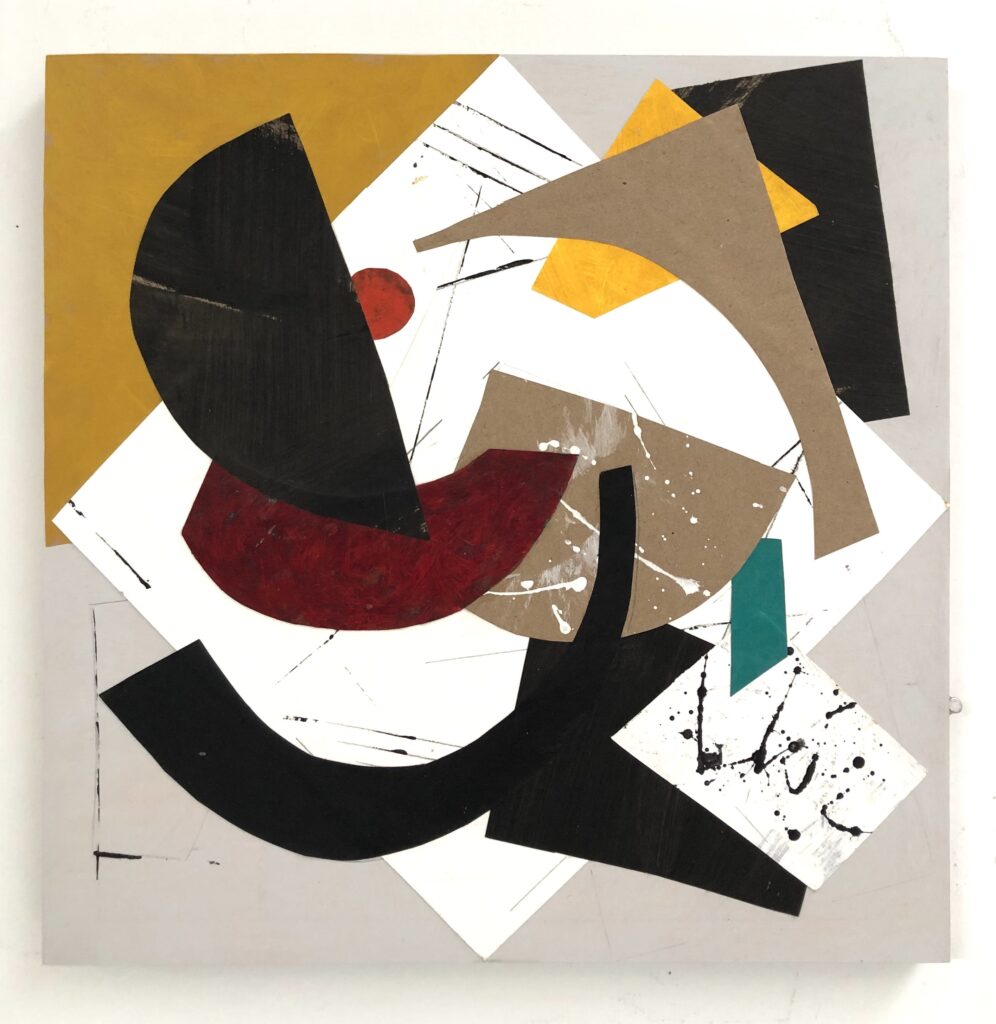 By its nature, painting is a deceptive art; it seeks to present three dimensions with only two spatial planes. The perceptual shifts between these two and three dimensions create the optical illusion which in turn animates visual art. Two artists, Jenne Currie and Tracy Phillips present their paintings at the Associazione Culturale Castello 780 gallery venue in Venice, Italy. Although Currie works with collaged, sculptural shapes and Phillips paints nuanced, luminous forms, both artists confront the puzzle of the third dimension with comparable determination.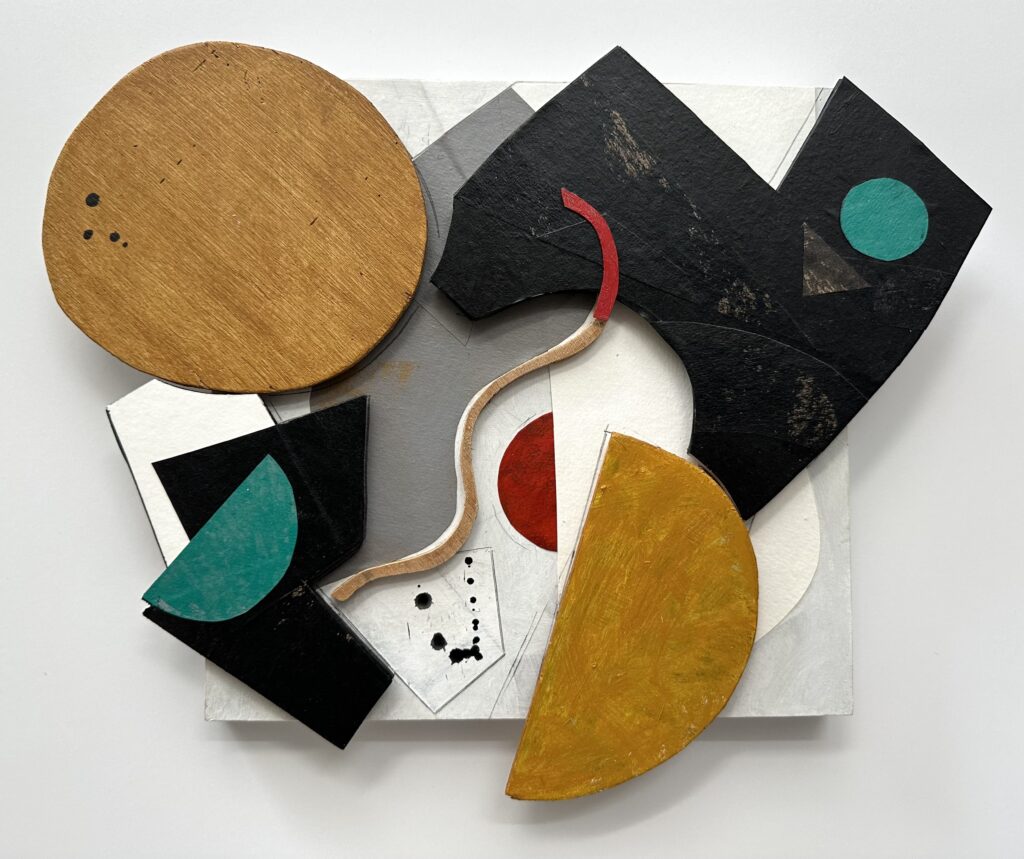 Jenne Currie's paintings balance sculptural space against the limits of the flat substrate. The shadows made by the suspended forms are influenced by the shifting ambient light. These ever-changing silhouettes allow the passage of time and its accompanying penumbra to serve as painterly components alongside with her pigments and mediums. The artworks all share an intense musicality as they collectively invoke the rhythm of dance, the convergent harmonies of sound and the suggested contours of instruments. The restricted palette and exuberant forms make for paintings that demand multiple viewings to determine the constantly shifting space.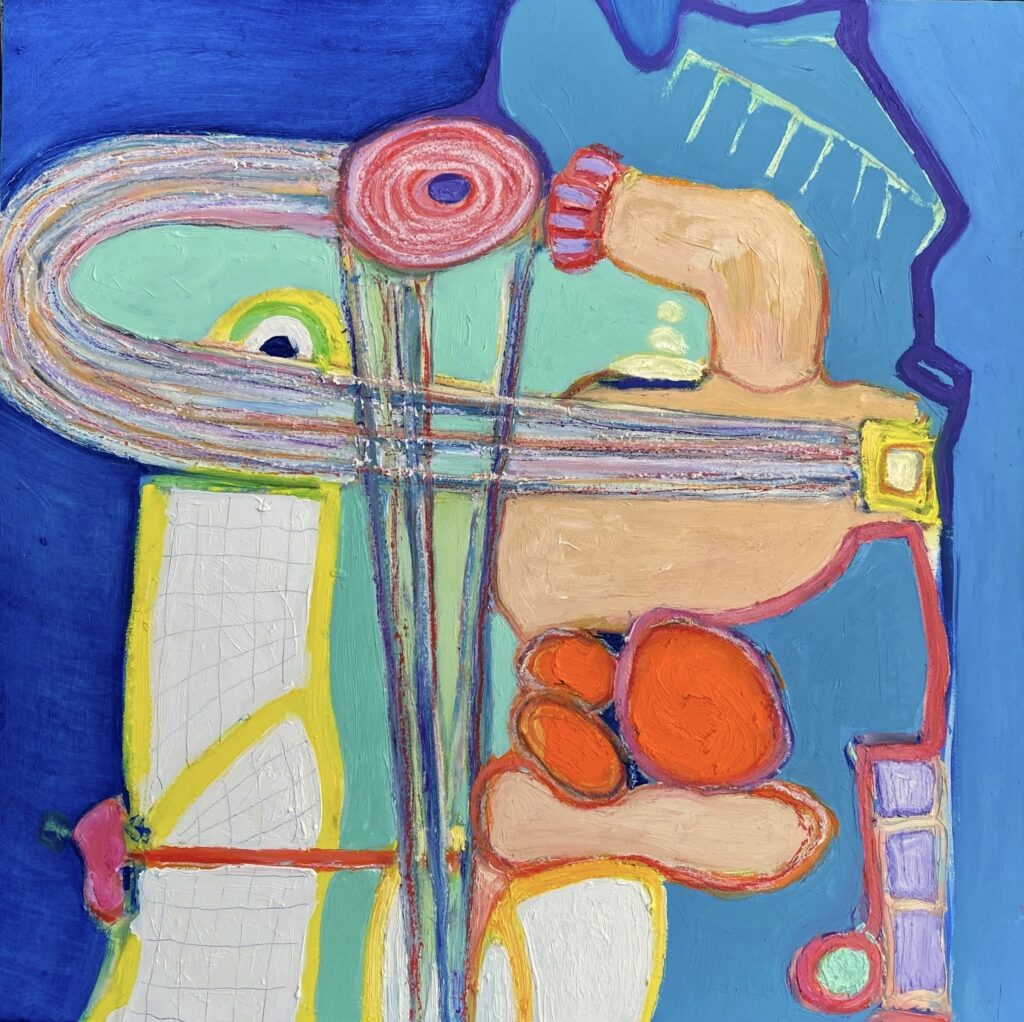 In contrast, Tracy Phillips' complex and vibrant oil paintings straddle a universe that sways between within and without. Naturalistic light effects illuminate Intricate passageways while chromatic configurations balance on the cusp of the known and unknowable. The sensation is of an oneiric world originating somewhere deep inside the viewer and traversing beyond the self into more obscure realms populated by sensations. There is a familiarity with some edges and textures: a feather, a velvet cloth, a jewel or a shell; however, on closer inspection, recognition rapidly melts away and the viewer is left with visual memories. In Phillips' hallucinogenic environment, we see the possibilities of an alternate biology that is neither inside of us nor outside but rather in the realm of the senses.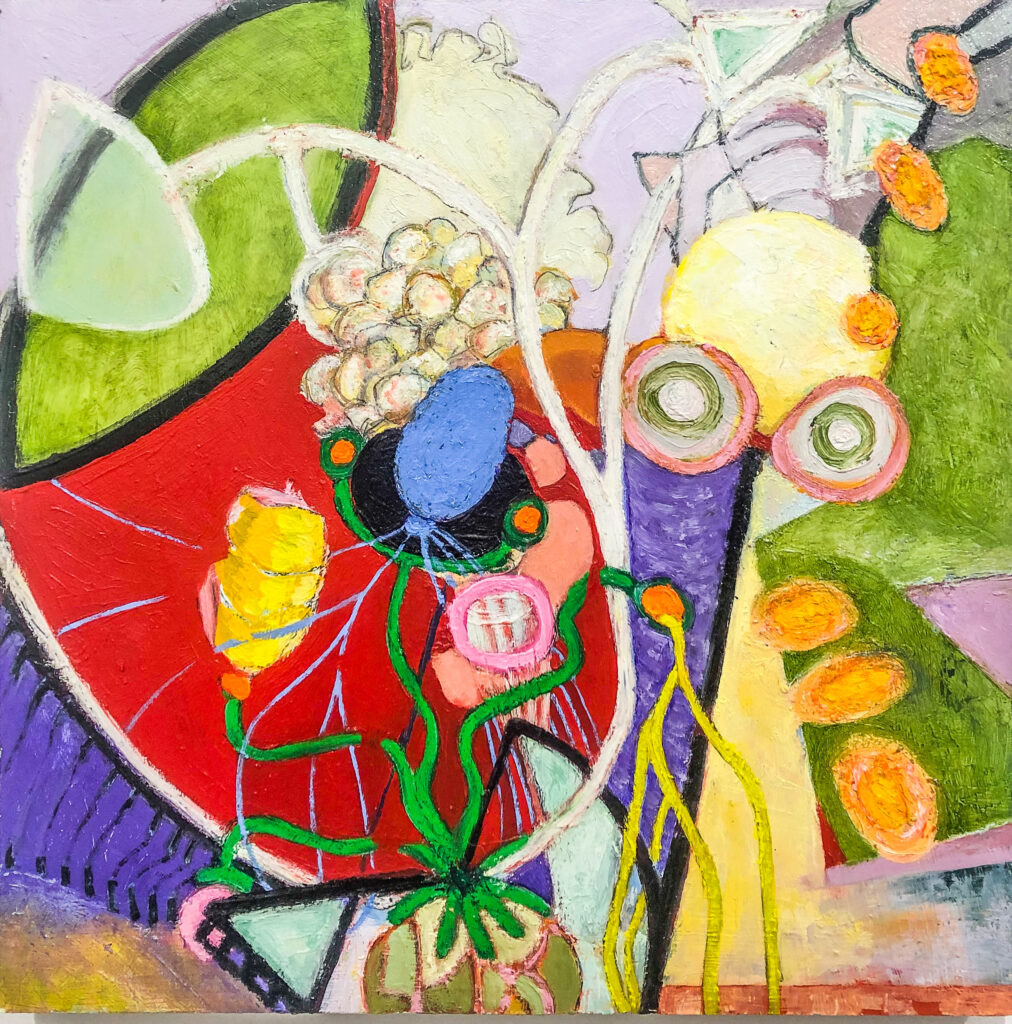 With paint and wood, Jenne Currie and Tracy Phillips unite as they harness the power of an intuited third dimension: Currie, by forging the forms and shadows of her sculptured paintings and Phillips, with intricate brushwork that animates fantastical worlds. Together, these painters make dynamic paintings that invite space and being.
Jenne Currie + Tracy Phillips. Castello Spaces, Castello 780 Gallery, Fondamenta San Giuseppe, Sestiere Castello 780, 30122 Venice, VE Italy. Gallery Hours: Thurs – Sun 3-7pm or by appointment Exhibition through September 10, 2023